I have been receiving emails wanting to know the steps for moving a blog from Blogger to your own domain. Actually, it is quite easy, but let's back up a bit for a definition. My blog URL used to be http://theredheadriter.com and was hosted by Blogger. I like the "theredheadriter" part, but I wanted to drop the "blogspot.com" and that requires paying for my own domain name.
DOMAIN NAME per Webster's definition:
"a sequence of usually alphanumeric characters (theredheadriter.com) that specifies a group of online resources (as of a particular company or person) and that forms part of the corresponding Internet addresses."
After the switch, Blogger is the free "host" and my domain name through Blogger is "paid."
Per Wikipedia, an INTERNET DOMAIN HOST:
"companies that provide space on a server they own or lease for use by their clients as well as providing Internet connectivity, typically in a data center."
Even if you want to be hosted by a company other than Blogger, it is best to follow these steps…
Go to your DASHBOARD and click SETTINGS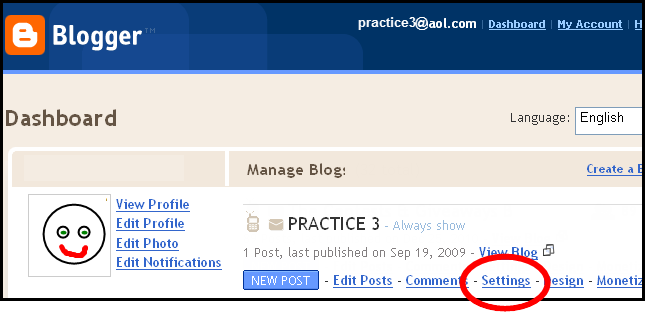 or if you are already at the dashboard of your blog, choose the SETTINGS TAB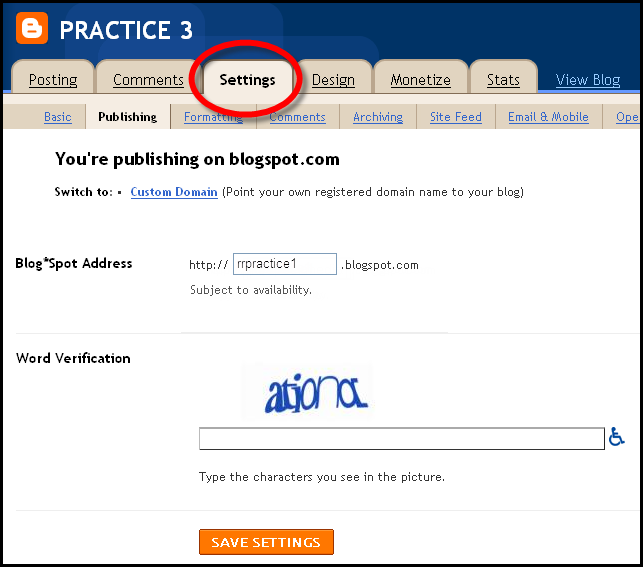 Click the PUBLISHING sub-tab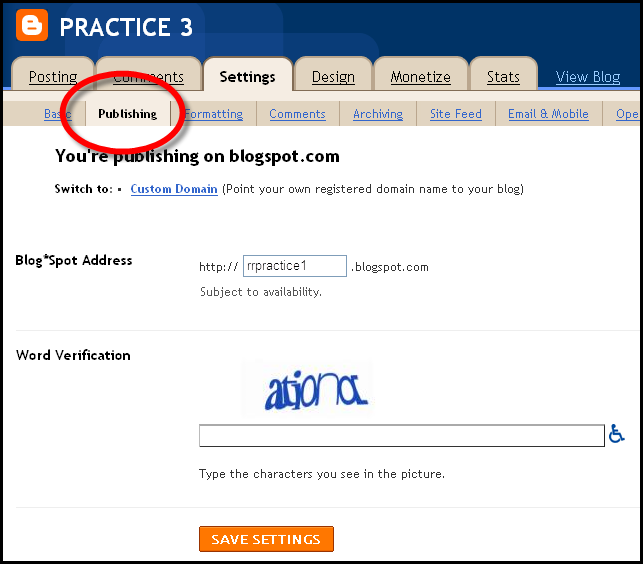 Click the CUSTOM DOMAIN LINK


Type in the URL ADDRESS also known as the DOMAIN NAME you want to own. Remember, you are not going to change this, so be sure to pick a name that will be good from before you get pregnant, through all your child's growing years, after they graduate from school through well past when you become a grandparent. Get my drift?


Click the button to CHECK AVAILABILITY of the name you have chosen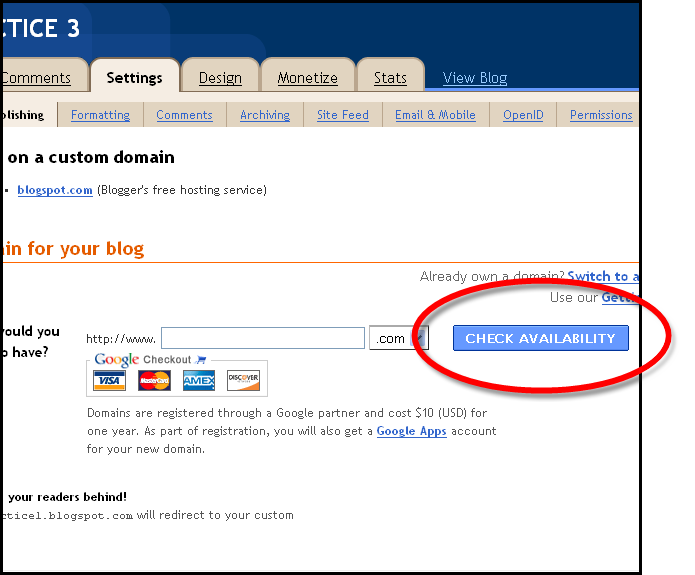 When you have chosen a name that no one else owns, you will be taken to a "success" screen. Click the button to CONTINUE TO REGISTRATION


Put a check mark in the PRIVACY OPTIONS and fill out the rest of the form
 

Also be sure to put a check mark in the box next to "AUTOMATICALLY RENEW MY REGISTRATION EVERY YEAR"


When that is successfully completed, fill in all your PAYMENT information on the next screen (Google checkout)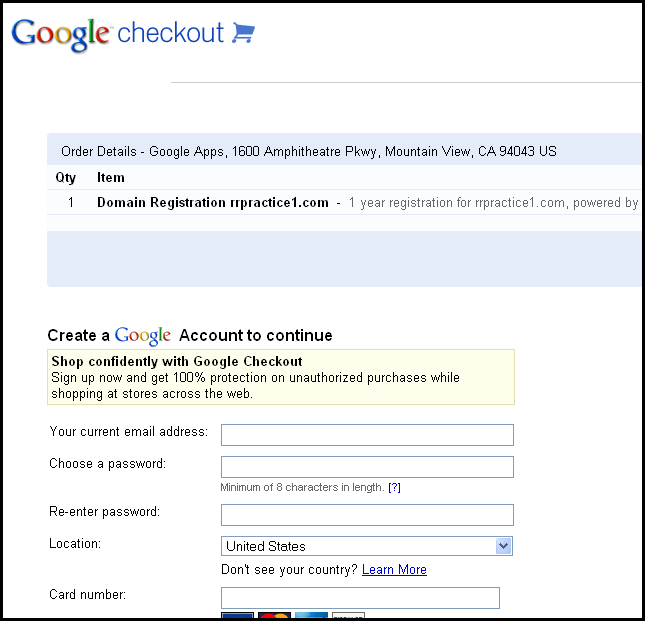 You'll receive two emails:

The receipt for payment

Domain registration confirmation
Keep them. Save them. Don't forget where you put them. This is important information.

For the next 30 days, do not find another hosting company even if that is your final intention because Blogger – Google will do some major work for you. All your blogspot.com links/references will be linked and redirected to your new domain name.
For the first 3-7 days, when you log into to your new blog URL, you will see the redirect notice from your old blogspot.com URL. In my case, some of my readers saw it during the first 24 hours, but I saw it for 5 days. Yes, it drove me crazy!
The Feedburner and Google Follower information will automatically redirect without changing anything else.

Why own your own domain?
If you NEVER want to make MONEY on your blog AND obtaining a REALLY HUGE audience is NOT important, then you do not need your own domain name. However, if either of those statements are not true, you need to purchase your own domain.
It is really that simple. Believe me. I've surfed, researched and studied until my eyes have nearly bugged out of my head. It took me a year to determine that it boiled down to just those two facts. Now I wish I had gotten to that conclusion a whole lot sooner.
Do you have your own domain name? Leave it in the comments!
Do you want to switch to your own domain name?
The last "Woo Us To Your Blog" post explored Embedded Contact Forms. Do you remember which free service I suggested?
Feel free to enter either the main URL to your site or add each post you publish throughout the week in the comments. You don't have to do anything special, just drop your link in and get a little extra exposure to your site. I usually use the Linky site, but for some reason they are down today.
Until next week's wooing post, have fun and I will see you back here next week with another blogging tip.