Remember, you can stalk the chosen blog the entire week and leave comments. All it takes to be considered for next week's blog as the one that gets stalked is to make a comment during "roll call" for lack of a better term which simply means to leave a comment on this post before next Saturday and comment on this week's stalked blog. If you haven't read the directions about commenting, please hop over "here" and catch up.

It would have been extremely difficult to choose someone to stalk without Random.org this week because I once again enjoyed all the blogs that were entered in the comments on last week's stalking post! I'm sure that you are going to enjoy reading Blessed…is she who believed as you find posts that make you laugh, cry and feel like celebrating life.
The following are a few posts I read while stalking…

Now it is your turn to "stalk" Blessed…is she who believed and leave comments on the posts highlighted above. Go ahead, make her week!

***As a reminder…Be sure to leave a comment on this post if you want to be eligible for stalking next week!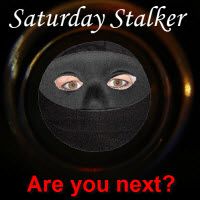 I'm going back to read the dressing room post again so that I will remember…I'm not alone!
Maybe I'll just go take a hammer to my mirror instead….