If you are looking for the Tell The Truth Thursday post, you won't find it until next week because this is a very special day.
Today I confuse everyone who only looks at the pictures and doesn't bother to read the words of my post. It happens every time I post pictures of this beautiful redhead.
On December 2, 1987, my little redheaded niece, Brittany, was born.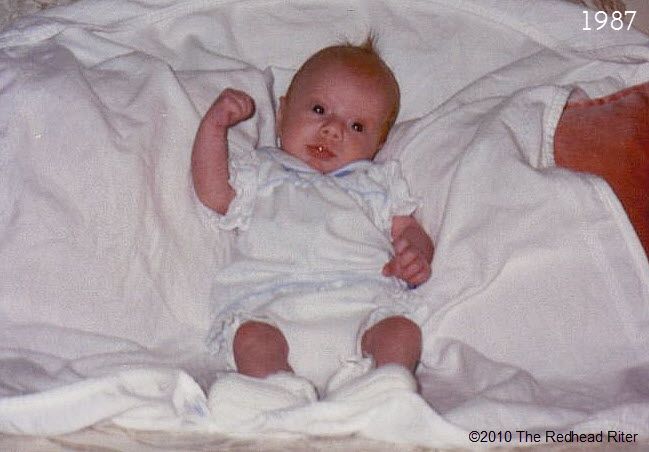 Brittany was a sweet baby.
I had the privilege of having Brittany and my sister live with me for eleven years,
so I was able to enjoy motherhood without giving birth!
Brittany was a very creative child and loved to color, draw, paint and read.

She has a gentle soul with a tender heart.
I have a million memories of being with Brittany.
I even remember her saying,
"Let me spread my dress out.
I want a picture with a puffy dress."

Every Christmas while everyone was gone,
we would make presents.
Brittany loved keeping the gifts secret and would never tell anyone
all the crafty things we were creating.
One year we covered the table with giant art paper
and she made reindeer ornaments out of wooden pegs.
She concentrated on covering every spot with paint.
Her "paint clothes" was Evan's old shirt and it fit her like a giant dress.

She always took her time and enjoyed each step of the process.
We laughed, sang and talked all day long while she made the presents.
Brittany loved to help do any and everything.
She helped build the furniture and then enjoyed cleaning up the mess.
Yes, she was a very special and delightful child and
I loved spending my time with her each day.
She also loved understanding how everything worked
and was quick to say,
"Let's open it up and see what's wrong!"
whether it was first thing in the morning or late at night.

Brittany loved vacations
especially the trips to snowy places like Colorado.
Today Brittany still has the same tender heart.
It is funny that she has dyed her hair every shade of red
even though she is a natural redhead!
Thank you for loving me so much and filling my days with so much joy.
I remember every hug and kiss you ever gave me.
I love you so very much Brittany.

Happy Birthday!
I hope the coming year will be the happiest yet.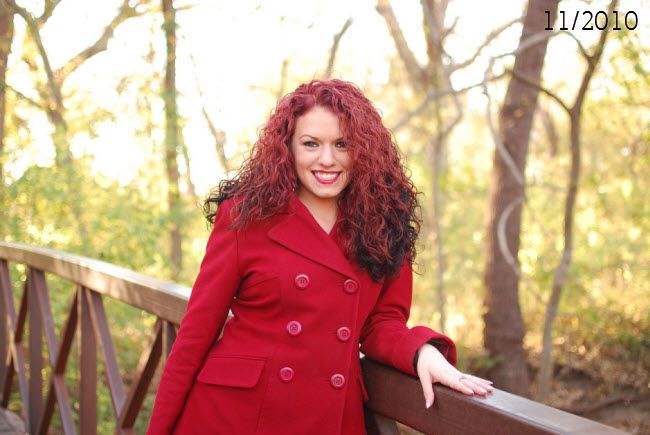 Love Always,
Your Auntie-Mom