As women, we are born with two genes that men are not privy to nor do we really want them to have them either. They are called the purse and shoe gene. I believe that I was born without them and that my daughter got a double dose instead! She excels in the art of purses and shoes. Actually, she could receive a diploma for her skills in having me pay for "one more pair, please!" Am I hearing a unanimous "Oh yeah! Go Alyssa!" from you all?!
If I had a purse gene, I would have to marry a billionaire because my tastes tend to be quite expensive. For instance, I totally love the Botkier Bruce Hobo bag. Isn't it just adorable? I can't even bear to tell you the price, so you will just have to click over and look for yourself, but please make sure you're sitting down. I am not going to be held responsible if you hit your head on the corner of the desk as you faint.
I told you it was beautiful!
I also like purses that are slightly different and loud like the Dooney & Bourke Plaid Messenger Crossbody. It is a happy yellow color and has a long strap to keep the purse hanging in style. If I was going to spend that much money on a purse, I would definitely want it to be the accent of my whole appearance and the yellow definitely grabs your attention quickly. I'm sure my daughter will say, "Ugh," but she doesn't know everything!
There are also a lot more economical purses shown on the site, but I figured if I was going to dream, I might as well do it big.
Of course, I do love cute shoes and boots too and since it is so easy to order online, I'm not sure how long I will be able to deny the urge to join my daughter in the extravaganza. It was with great ease that I flipped through all 94 pages of boots and found at least five pair on each page all of which are just adorable!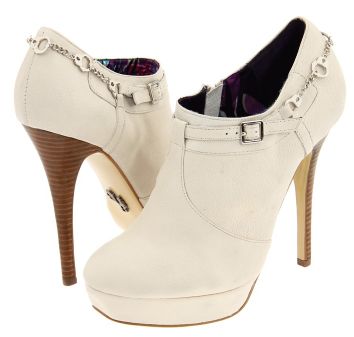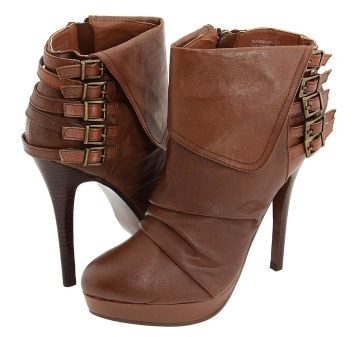 Take my word for it…you do not want to look at the price of these Giuseppe Zanotti boots, but they are gorgeous.
Be still my beating heart! Are you shaking and drooling over the beauty? I don't think I've seen so many purses and boots in one place…ever! I think I need to get five more jobs so that I can have some new shoes.
Maybe I have the gene after all.
Hmmm….that is truly dangerous. Where do you think your purse and shoe gene rank on a scale from 1-10?
My opinions are valued and I was compensated by my friends at Zappos.com for this post.