Making a quick judgment based on the way something looks or sounds is often not wise. Maybe that is why the saying, "Don't judge a book by it's cover" holds so much meaning. So if I say that I love cowpeas, do you immediately think it sounds gross because you have visions of "cow" peas?
Cooking is a peaceful and creative activity for me. Being the person that provides sustenance for the family in an enjoyable way helps to make me feel valuable in my role as a mother, sister, aunt and daughter.
I cook healthy meals most of the time, but there are a few ingredients that I just can't give up which can be found in recipes passed down through the ages in my Southern family. Cowpeas, also known as black eyed peas are one of those meals that is very simple to cook, delicious to eat, keeps the pangs of hunger away for quite a while and has one not so healthy ingredient.
Black eyed peas or cowpeas depending on your preference are white skinned, kidney shaped beans with a small black eye and very fine wrinkles. They can be cooked down to a creamy consistency or with less cooking time can be left firm in their thin skin. They are often cooked on New Year's Day to add "luck," so here's to having all the luck I can get…
Black Eyed Peas
Start by filling a pot with water and turn up
the temperature so that the water boils.
Purchase 2 lbs. of dried black eyed peas.
Throw away all dark colored beans or small rocks.
Yes, sometimes there are small rocks in a bag of dried beans.
Add all the black eyed peas to the water.
Boil for 10 minutes and cover.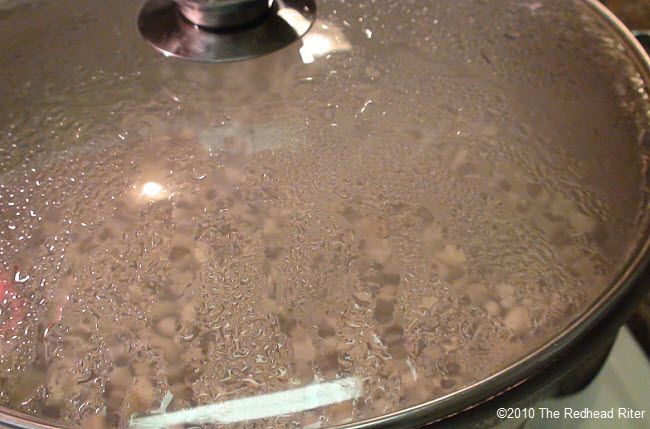 Let sit for 60 minutes.
During the waiting time, cook 1 lb. bacon and retain the drippings.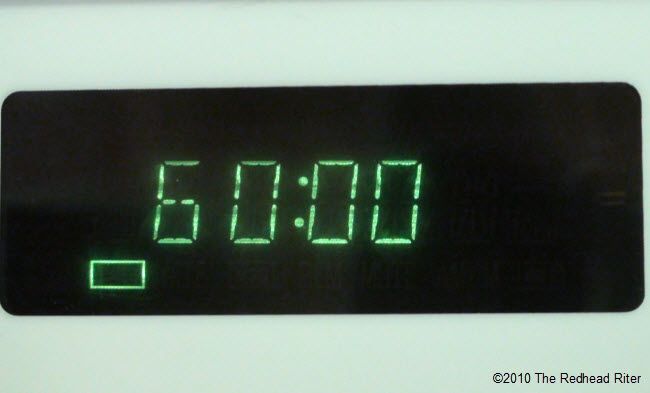 After an hour,
drain the water from the beans by using a colander.
Depending on where you live, "colander" is pronounced either
"co-land-er" or "col-an-der."
I won't even argue with you if you say it wrong (wink.)
Once drained, pour the beans back into the original pot
and add water to about 2 inches above the beans.


"Life is like an onion:
You peel it off
one layer at a time,
and sometimes you weep."

Dice about 2 cups of onions and add to beans.
Add about 2 tablespoons of salt.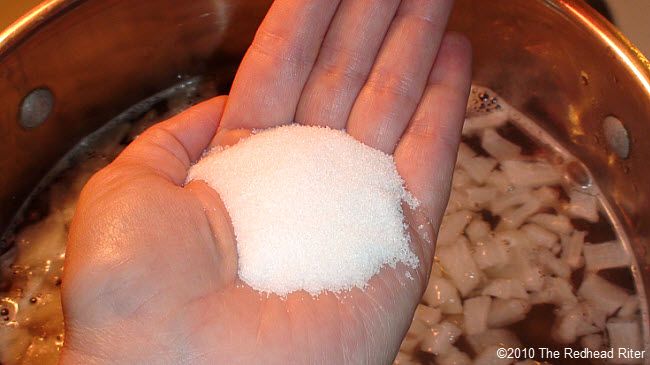 Add about 1 tablespoon of pepper.
Unhealthy ingredient alert: Add the drippings from 1 lb. of cooked bacon.
Reserve cooked bacon for later.
My grandmothers used fat back or salt pork.
Yummy artery cloggers!
Bring all ingredients to a boil and then cut heat back
to a slow simmer.
Cook until beans are tender.
Simmer long enough that the liquid cooks down and thickens.
Fill bowls with black eyed peas and
add the crunchy cooked bacon pieces on top.
Enjoy every bite.
I also add pickled jalapeno slices to my bowl.
It makes the beans hot and truly unforgettable!
Are you back in the "cow" peas state of mind and ready to forget ever trying this bean?
Tsk, Tsk. You just don't know what you are missing.
So to Mama Minnie, Mama Nell, Mam-Maw and the only living person of the bunch, Mom…Thank you for your loving hands that prepared innumerable meals for your families of which I am blessed to be able to count myself as a member, namely as your great grand daughter, grand daughter and daughter. These women have provided a beautiful legacy of love with their cooking!
I wonder if Mama Minnie ever felt lonely and unappreciated while standing over the hot wood stove cooking for her family on the farm? Do you equate cooking as a loving service for your family and friends? Do you ever feel that no one realizes the efforts you make to prepare delicious meals for them?