Welcome to "Tell The Truth Thursday" where the question that has been posted in my right side bar gets answered by me and you! Did you prepare your post and are you ready to drop your URL into the Linky so that we all can follow? Grab the thumb above linking it back to this blog posting and let's get started…
The question this week is :
What is the grossest thing you've eaten OR what do you eat that other people would think is gross?
I don't really eat gross things. If I thought they were gross, I wouldn't be eating them.
Duh.
However, I know that I eat some things that other people would think is rather gross.
I have fond memories of very fresh bread smeared with potted meat.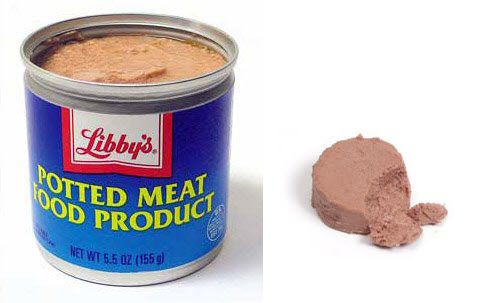 There are also an equal amount of memories with little Vienna sausages cut in half on a couple slices of fresh bread.
For snack, there were always spicy and hot pork skins.
The food that I'm sure most people will find abhorrent is pickled pigs feet…real pigs feet. The meat is tangy, salty and tender. Oh, stop gagging. It's yummy!
Although, I like all the foods above, I don't eat them any more because I have a diet I try to live by – more or less. I no longer live to eat. Unfortunately, I eat to live.
I still think they are yummy.
"Part of the secret
of success in life
is to eat what you like
and let the food
fight it out inside."
Crunch, crunch, crunch…
10-7-10 Linky tools sent a message that says:
ADMINISTRATIVE MESSAGES:
IMPORTANT MESSAGE:

I am currently upgrading our entire system to make it faster and even more dependable. I've had VERY LITTLE downtime for over a year, so I trust you'll be patient as we will probably experience some bumps and problems for the next day or two. LinkyTools is FREE, so I have to do all this work myself. I pray you'll bear with me while I get this upgrade done. I'll try to keep the errors and downtime as much as humanly possible.
Try coming back on Saturday and post your links!
Now it is your turn to answer the Tell The Truth Thursday question. Enter your post URL that answers the question in the Linky below and have fun checking out everyone's answers…