"Art enables us
to find ourselves
and lose ourselves
at the same time."

~Thomas Merton ~
Don't underestimate your artistic value. Art can be exhibited in many ways…
a beautifully prepared meal
ballet
well decorated home
singing
fun crafts
playing musical instruments
cute haircuts and styles
sculpting
painting
needlework
sewing
writing
and the list goes on and on
Art adds value to our lives as it affects our emotions, senses and intellect. It is only limited by the imagination as it adds harmony and balance to our lives.
This is the weekly post where I spotlight my Rockin' Friends who are the Top Nine active participants and loyal followers in my community! If you want to be mentioned here next week, then all it takes is to come in and start chatting with everyone in my community.
With a big thank you for their participation and friendship, here are the Rockin' Friends this week in order of most participation:
This week the special spotlight is shining on Colleen of Mural Maker and More. Colleen's Twitter "About Me" is as follows:
"Artist/Designer, helping people express their own style in their spaces"
The first time I saw Colleen's art work, I was blown away! She is just fantastic and it is just a joy to look at all the ways she shares her talent.
For instance, she took a simple pear painted pear shape and made it look totally dimensional in PIY Pear.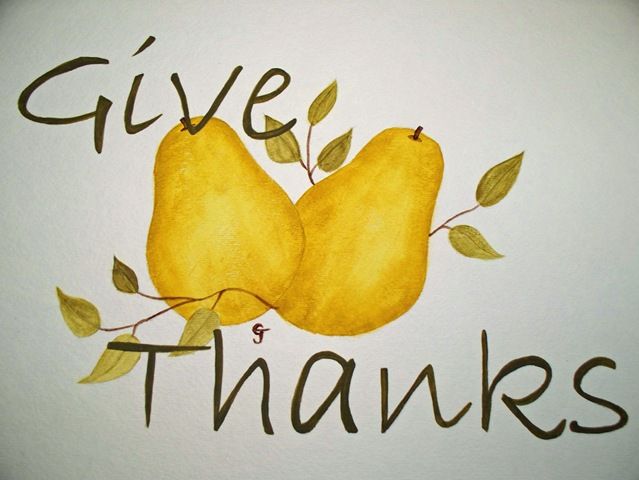 So maybe pears aren't your thing. How about a storybook castle?
Or maybe my favorite character…Winnie the Pooh?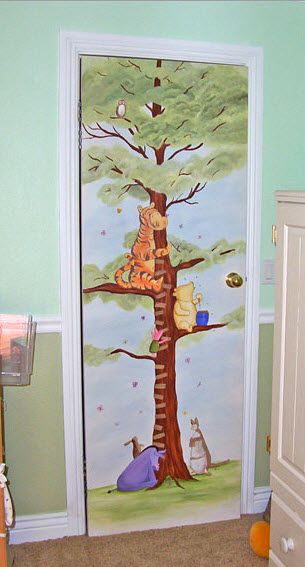 Then surely you love Tuscany? I mean, who doesn't?
Colleen really will impress you with the Faux Brick Windows. Truly gorgeous art!
Colleen's blog is fun and varied. I loved reading First Day in the Mountains and could almost smell the glorious air. She said,
"For Mom, it's books to pass the time. She'll read and read and read. Romance novels. One after the other, after the other.

I can read for a little while, but it makes me drowsy. I'm more apt to do a puzzle or sketch."
I could definitely connect with her Mom and wasn't the least bit surprised by Colleen wanting to sketch. Then she made the observation that is one of the main reasons I love being in the mountains…
"Yeah, the silence allows you to really listen to your thoughts. Not just hear that never-ending dialogue. But really listen to yourself, your Self."
I loved the photos on A Trip Down Memory Lane and was in awe of the beautiful water and mountains. I loved her daily inspiration on this post.
"Memories can elicit poignant emotions – both good & bad. Recall the good-feeling times which will put you in a state of appreciation. Then you'll move forward into making more positive memories."
I'm sure you'll want to check out Colleen's tutorials at Scribd and also look at all the beautiful Baby Room Murals and Murals on Walls that will totally blow you away.
I'm so glad that I've been able to get to know Colleen better since she has become active in my community and by reading her blog. Be sure to add Mural Maker and More to your blogroll, but also come over and chat with Colleen in my community.
For everyone mentioned in the top nine this week, feel free to grab the Rockin' Friend badge below and thank you for your participation!!
Until the spotlight next week…Happy Chatting Rockin' Friends!
Don't forget to add your blog URL to the Linky at Woo Us To Your Blog and learn blogging tips that will help you have a polished blog and to increase your traffic! This week it is all about Google Friend Connect!! I'm sure you have do not know all that it can do!
Until next week…Kiss your family, hug your friends and don't forget to be the friend you would like to have around.
Thinking I should make a list of all the talents I want to improve,