I didn't want one.
Not because I don't think they are cute
or fun,
but because I didn't want to get attached.
Obviously, I love my daughter a whole bunch
because I relented to her wish.
That's why we have a fluffy toy that lives in our house…
Bella, the Toy Poodle.
Alyssa loves her puppy and
and plays with her all the time.
Bella loves to bite and chew on anything and is often Destructo Dog.
She is constantly in motion
and will growl and swing her head from side to side while playing.
I must admit, she really is an adorable little dog
and keeps me quite entertained when Alyssa is gone.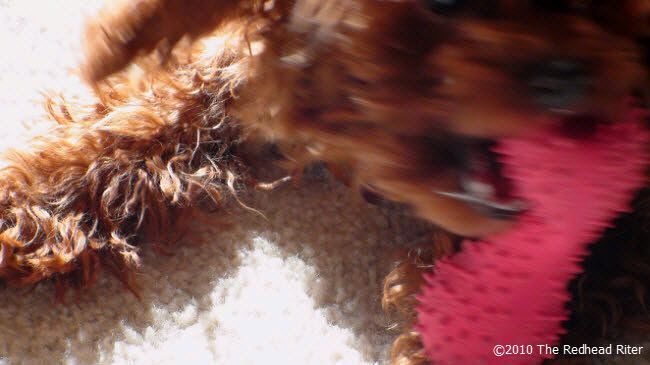 Sometimes I look at her fur and marvel
that it is exactly the color of my hair.
Just so weird.
I still haven't gotten over the fact that my daughter
wanted a dog with fur like her mother's hair.
What are the chances of that happening with a teenager?
Yeah, that's what I thought…
slim to none,
but it happened.
I miss my dog who was a white Miniature Toy Poodle,
only weighed four pounds,
and loved me so much.
I think about her all the time
when I look at Bella.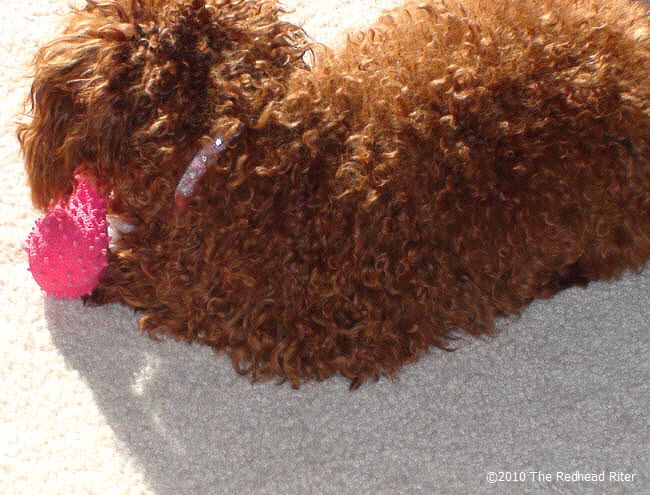 I didn't want to be attached to "Alyssa's dog" because
losing my dog hurt so badly,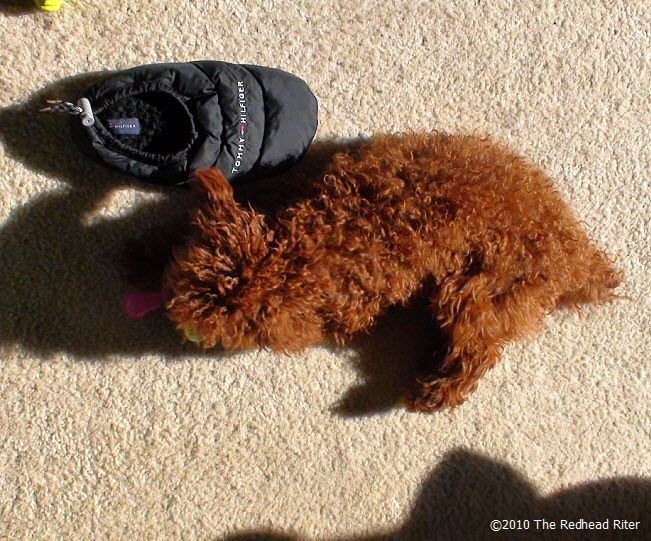 but now it's too late.
I'm hooked,
connected,
attached,
involved with
and basically love this little dog
that refuses to go to bed with Alyssa
until I go to bed at night.
I guess she loves me back.
Redhead with a very soft heart,