There's nothing like a great Etsy shop to catch my attention and Diamond Sand is one of those shops.
I love getting to know the owners of an Etsy online shop because each has a unique experience that motivated them to make handmade items to sell. I had the pleasure of interviewing Lisa at Diamond Sand and I'm sure you will find her delightfully refreshing and talented. So Lisa, please tell us all about you and Diamond Sand…

I have always been a creative person. Some of my earliest memories are of my Mum and me sitting together sewing and making all manner of things, my biggest passion being clothes. Jewelery began as an extension to that. I love the idea of creating something that someone would want to wear, that someone would choose something I had made for a special day, or for every day.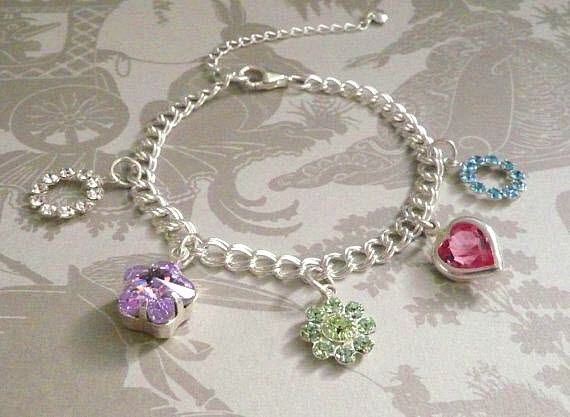 I was talking to a friend one day about a little fantasy I had of opening a shop, and they suggested Etsy to me. I fell in love with Etsy straight away and so 'Diamond Sand' was born. I love nothing more than spending time creating new pieces of jewelery. I love every bead and stone that goes into a piece, and as anyone who creates something knows, you pour a little piece of yourself in to every item.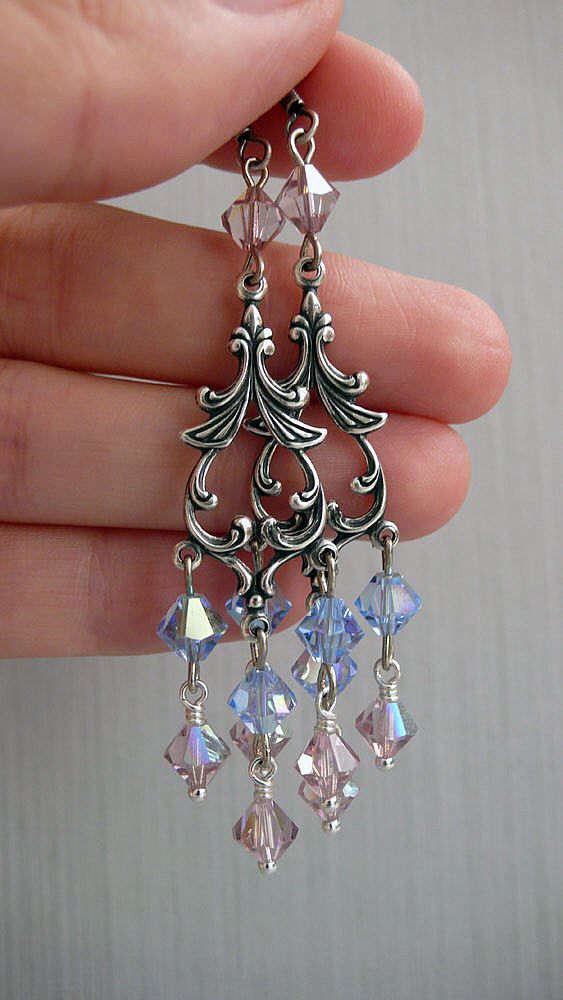 I have been on Etsy for nearly a year, and it has been a fantastic experience. The wonderfully talented and clever people that I have had the pleasure of discovering and making friends with is just astonishing. I am really proud to be part of it.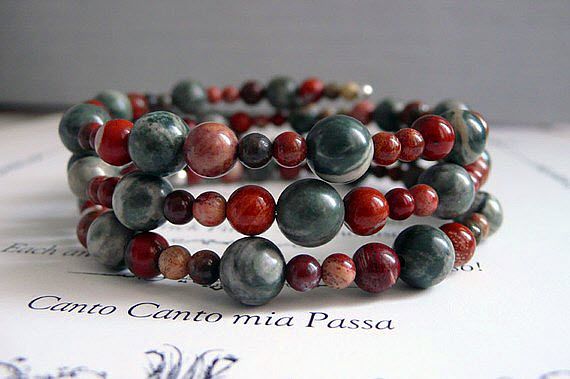 I think what makes my pieces special is that I really do wish the wearer a lot of love and luck. It's so much more than making a sale to me. I want much more, for the items to become something special to the wearer. So much so, that when friends fall in love with something I've made, they may well very soon find it winging its way to them in the post.
At the moment my jewelery can only be bought via Etsy at the following link:

but I post all new listings via my Facebook page too, so you can keep up to date with all the goings on in my little shop: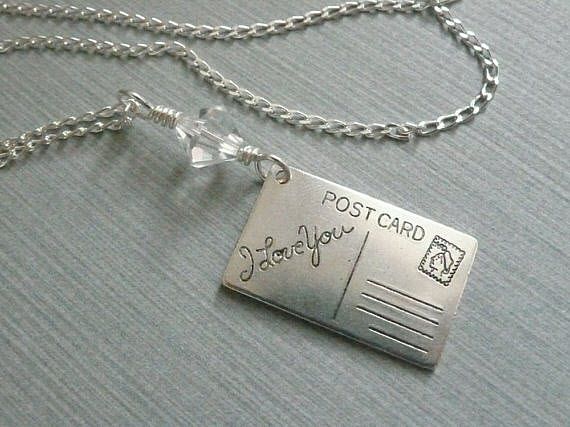 If you were to ask me where I would like to be a year from now, I would like nothing more than to have bought a beautiful rustic house in the Spanish countryside, with room for a small studio, in which I can work and be inspired by the wonderful views from its window, and making a living doing something I love. I know its a bit of a fantasy, but I do understand that to achieve certain goals and dreams there is a lot of discipline behind the scenes. One dream that I have achieved is living in the wonderful city of Barcelona. I came here six years ago and I certainly feel like I can turn around after that time and say I have achieved that ambition. Perhaps my little jewelery studio in the Spanish countryside will be next.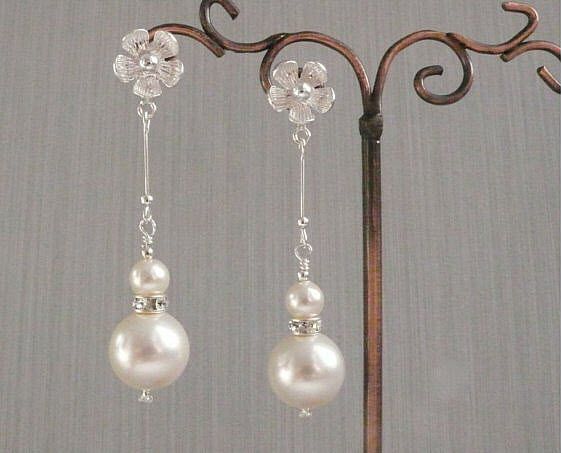 Thank you so much for sharing your shop and allowing us to get to know you better Lisa!!
EVERYBODY WINS!
Everyone that makes a purchase at Diamond Sand and mentions that The Redhead Riter sent you in the message to the seller, will receive a 15% discount on the purchase!
GIVEAWAY!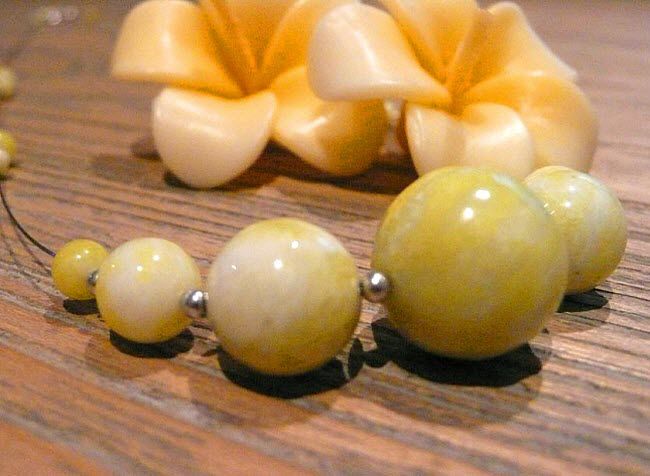 These gorgeous Lemon Jade beads have been strung periodically along tigertail with silver plated beads. Two 4mm Lemon Jade beads sit at the nape of the neck, either side of a sterling silver lobster clasp.

*Please note there are matching items available

Healing functions of Jade:
Balances the heart chakra, which helps to improve our relationships with other people.
increases a sense of belonging. Relaxes at a deep level.
Lisa is generously offering the Lemon Jade and Silver on Tigertail necklace as a gift to one of my readers! All you have to do is…

Make sure you complete both of the Mandatory Entries and leave a SEPARATE comment for each entry.
Mandatory Entries:
1. (1 entry) Publicly Follow on Google The Redhead Riter and leave a comment telling me you are already a follower or that you are a new follower now.

2. (1 entry) Visit Diamond Sand and leave a comment telling me one of your favorite items.
Extra Entries:

1. (2 entries) "Like" Diamond Sand on Facebook

2. (1 entries) "Like" The Redhead Riter on Facebook

3. (1 entry) Follow @RedheadRiter on Twitter at http://twitter.com/TheRedheadRiter

4. (1 entry per Tweet) Tweet about this giveaway using the tweet below…(can be done 3 times per day with at least 2 hours between each tweet. Please leave a link to your tweet EACH time)

"RT ? #giveaway #win I want to win the Lemon Jade necklace from Diamond Sand EASY ENTRY at http://TheRedheadRiter.blogspot.com ENDS 11/21"
5. (1 entry) Fave me on Technorati

6. (20 entries) Buy anything from Diamond Sand and let me know which one you purchased.

7. (20 maximum – 1 entry for each comment on non-giveaway post) Leave me a new comment on a "Non-Giveaway" post on TheRedheadRiter (http://theredheadriter.com) then come back and leave the name of the post. All the little square pictures above my header are linked to posts too.

Additional Information:
Giveaway is open to U.S. Residents Only, 18+ years old.
Giveaway ends November 21, 2010 at 11:59 p.m.

I will use Random.org to choose the winner.