Welcome to "Tell The Truth Thursday" where the question that has been posted in my right side bar gets answered by me and you! Did you prepare your post and are you ready to drop your URL into the Linky so that we all can follow? Grab the thumb above linking it back to this blog posting and let's get started…
The question this week is :
What is your favorite food/best recipe??
I love yellow cake with a vanilla flavor
and this is "one" of my favorite recipes.
Actually, it is my own recipe!
In order to prevent duplicating an ingredient
or not including it at all,
I measure out all the ingredients
before combining them.
This is one of my scrumptious,
delicious,
yummy
yellow cake recipes.
It is a "coarse" and "heavy" cake and especially delicious
soaked with fresh fruit instead of iced with chocolate.
I only iced this one piece of cake for the blog
and to make make icing since Alyssa
likes to eat plain icing without cake.
The rest of the cake was turned into
my great grandmother's recipe
which I will show you in a future post.
The Redhead Riter's
Yellow Cake #1

Ingredients:
2-1/2 teaspoons baking powder
1 teaspoon salt
A heaping 1/4 cup vanilla instant pudding
3-1/4 cups all purpose flour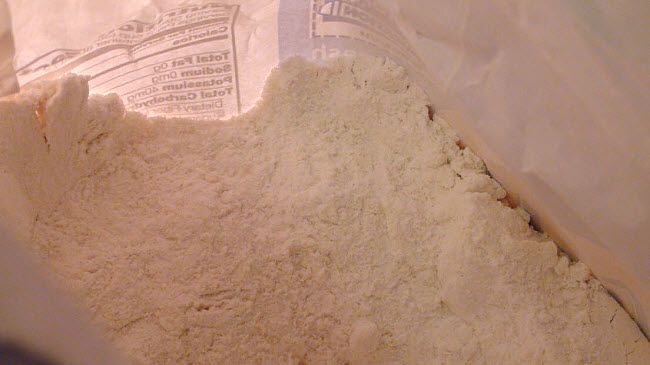 2 sticks unsalted butter, softened
1 cup buttermilk at room temperature,
1/4 (plus a tad) cup milk at room temperature
all in the same measuring cup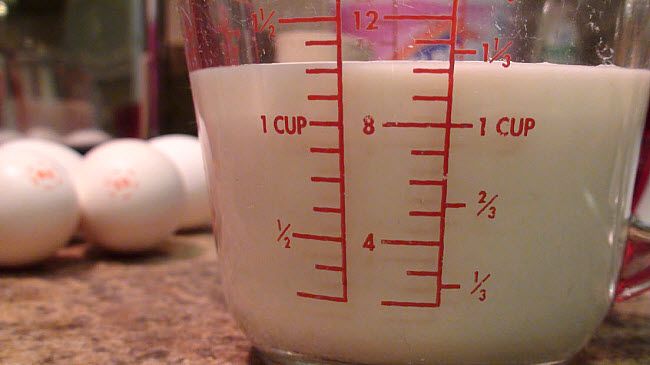 4 large eggs at room temperature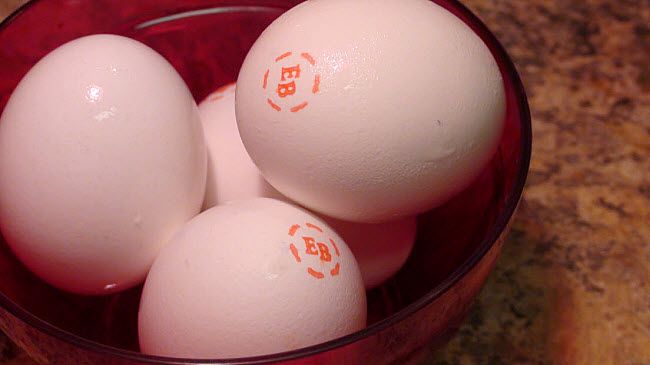 Add the 3 teaspoons of vanilla extract to the milk
3/4 to 1 cup of sour cream
Directions:
In a mixer add the sugar,
baking powder,
salt,
flour and
vanilla instant pudding.
Mix completely.
Add the butter and
beat with with an electric mixer
on a low speed
for about a minute.
Beat on a medium speed
until the mixture resembles coarse sand.
While it is beating,
prepare a 9 x 13 cake pan.
My pan isn't dark or glass.
Rub a small amount
of butter all over the pan
with a paper towel
making sure that
all surfaces of the inside of the
pan are covered.
Add a handful of flour.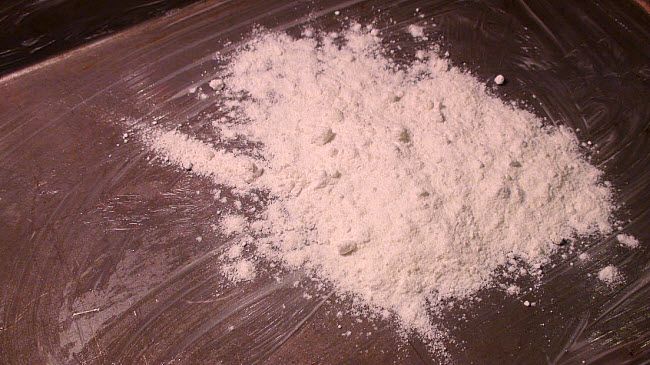 Shake it around the pan until
all the butter is coated
with flour.
Throw away the excess flour.
Start preheating the oven
to 350 degrees Fahrenheit.
Beautiful mixture so far isn't it?
I'm sure it tastes better than coarse sand too.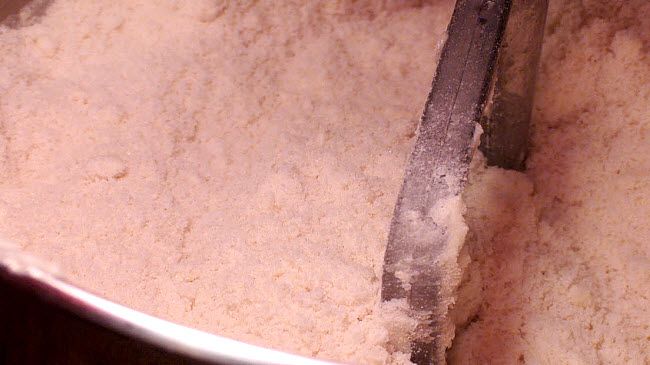 Add the milk and vanilla mixture
and the sour cream
while the mixer is on low.
Mix for 30 seconds.
and add one egg.
Beat for 30 seconds.
Increase to a medium speed and
beat for 30 more seconds.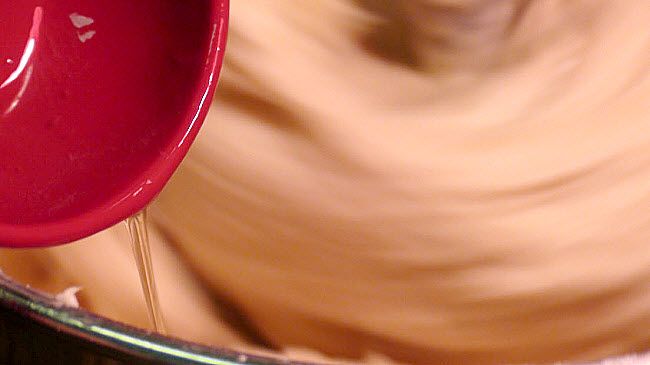 Add the second egg.
Beat for 30 seconds on low.
Increase to a medium speed and
beat for 30 more seconds.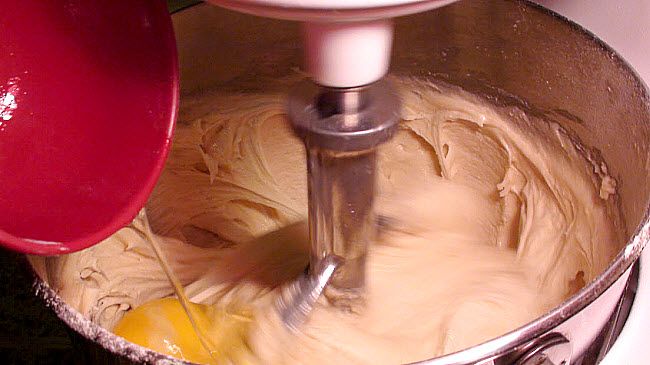 Add the third egg.
Beat for 30 seconds.
Increase to a medium speed and
beat for 30 more seconds.
Then do the same thing
to the fourth and final egg.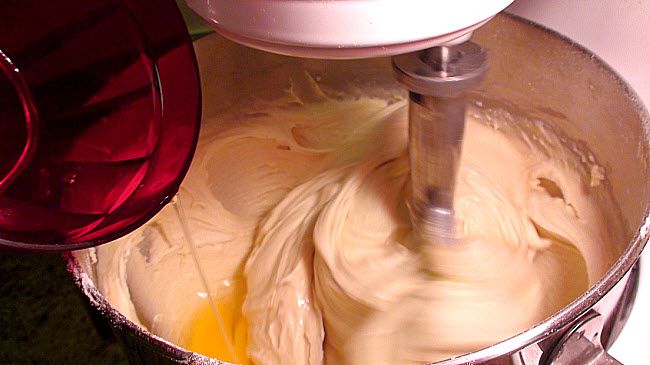 Stop the mixer.
Scrape the sides.
Mix for 20 seconds
on high.
Just 20 seconds
and that is all.
The mixer is getting tired.
Scoop the thick batter into the prepared pan.
Smooth the top.
It looks so fluffy.
Make sure you don't scrape the bowl
too good or you won't be able
to have a bite to eat.
Bake for 50 minutes on 350 degrees Fahrenheit
in the middle of the oven.
That means that the rack
should be in the middle of the oven
and the pan should be in the middle of the rack.
Clean the mixing bowls,
spoons, spatula and measuring cups.
Wipe the counter.
I know that most people test for doneness with a toothpick,
but I use a very sharp knife.
The hole it leaves doesn't matter
because it is covered with icing anyway.
The cake should be brown and
it will have pulled away from the edge of the pan
a little tiny bit.
Remove the cake from the pan and
cool on cake racks.
Tip:
After the cake is cooled,
you can put the cake back
into the same baking pan.
Some baking pans have nice lids.
We prefer to ice the cake one piece at a time
since some people like more icing than others,
so I put the cake back into the pan
and cover tightly with aluminum foil
because I don't have a nifty lid
for my baking pan.
I'll give you one guess
to figure out who likes the most icing.
Now it is time to prepare
the chocolate frosting,
however, I do not have any
measurements because I make
the frosting by looks,
feel and taste.
Ingredients and Directions:
Shake a can of evaporated milk vigorously
and open it.
If you shook it enough,
you will see pretty little bubbles.
The mixer has rested long enough.
In a mixing bowl,
add powdered sugar,
Hershey's cocoa,
and a dash of salt.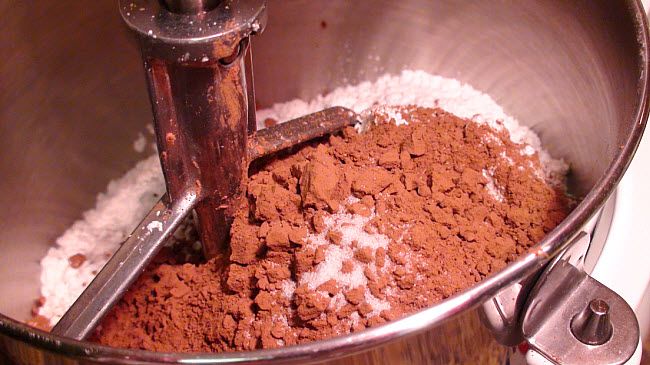 Mix until all ingredients
are well incorporated.
Add 1 stick of butter, softened.
Tip:
If you want your butter to soften
faster, cut it up into slices.
Another Tip:
Never,
Never,
Never,
Ever,
put the butter in the microwave
or set it on top of the hot oven.
Did you get that Alyssa?
Never.
Never.
Period.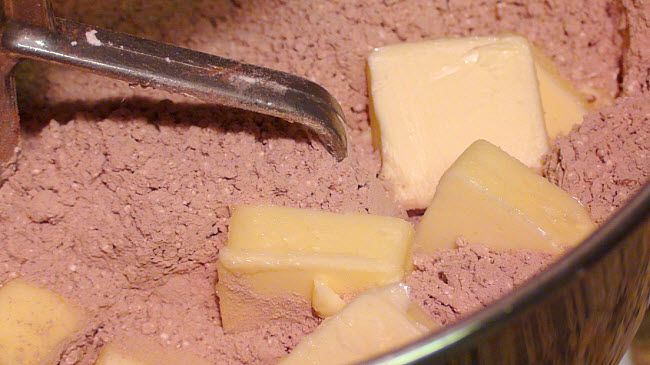 Turn the mixer on low and
begin to slowly add the evaporated milk.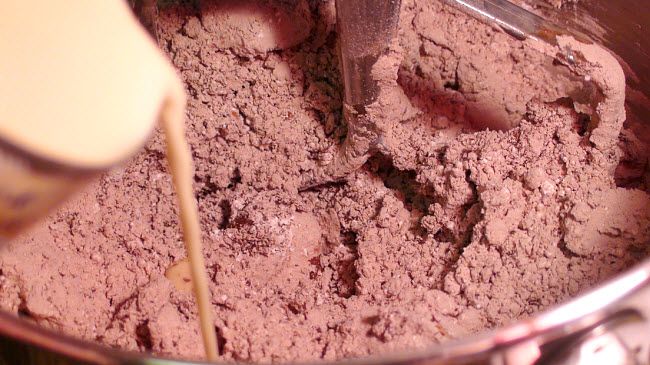 Add about 1/3 of the can at first.
Mix on low.
If it looks dry,
add more milk.
I ended up using 1/2 the can.
After the milk is well incorporated
and before you mix it into fluff,
taste it.
If you need to add more cocoa,
now is the time.
Just don't forget to keep the mixer
on low or you will
have a mess like me.
I created a chocolate cloud,
but that isn't bad.
Imagine a world filled
with chocolate clouds.
Yummmmm.
Of course, the cake will still be hot
when you have finished making the icing.
You can put the icing in an air tight container
until ready to use.
If you like hot cake,
cut and ice a piece for yourself.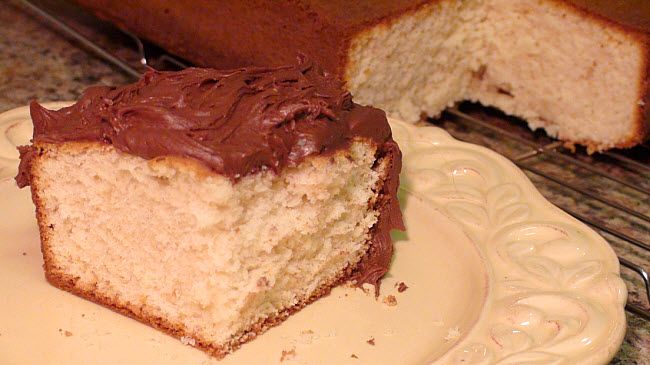 Admire the beauty.
Smell the combination of
vanilla and chocolate.
Take a mental picture
so that the next time you become ill,
you can recall the memory.
Now eat it
s-l-o-w-l-y.
Let the smooth chocolate frosting
coat your mouth.
Yeah, I love to eat the food I cook.
It is really quite a dilemma sometimes.
*****?*****
Did you know that life is like
a yellow cake with chocolate frosting?
New experiences are added to our lives
and get mixed with the old experiences
helping us grow and progress.
We fluff up with knowledge.
If we keep life in balance,
in the end,
we will have created
and lived
a beautiful life.
Licking my plate clean and leaving no crumbs,
Now it is your turn to answer the Tell The Truth Thursday question. Enter the post URL that answers the question in the Linky below and have fun checking out everyone's answers…