I hope you're paying attention today because I have exciting news to share with you. As you know, I do not like going to the store and shopping. The whole get-dressed-and-maneuver-through-traffic-then-walk-a-billion-miles-and-desperately-search-for-the-right-item just isn't an activity that excites me.
You and I don't have to do that whole scenario again.
I found CSN Stores online and they sell everything from platform beds to the handiest apple divider tool you've ever seen.
You think I'm kidding right?
To prove that I know what I'm talking about, take a peek at these lovely platform beds found at CSN Stores – BedroomFurniture.com:
Perhaps you have a Princess at home
or maybe just a girlie girl
or a Princess that is now a teen….
they have the bed that will make her happy.
Perhaps you have a son…they have beds for him too.
Then again, there might just be the two of you still on your honeymoon
or you're just settling into a comfy marriage and you love this bed.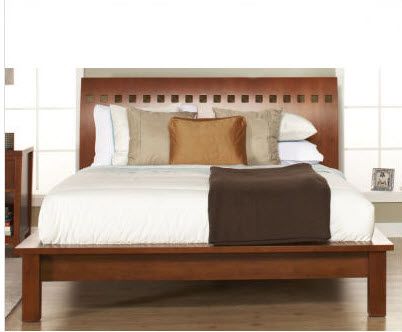 No matter your style or who needs a bed,
CSN stores has a bed that is just right.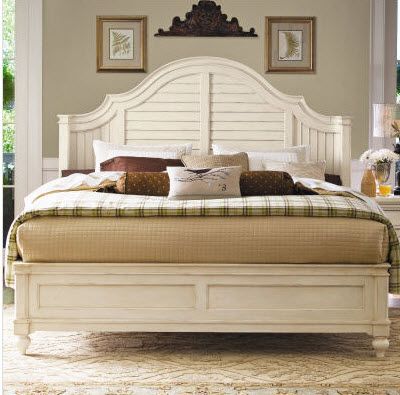 One of the features of the site that I just loved is that you can hover over any spot on the picture and it will become magnified. This is great for someone who wants to see the products up close and personal.
(clearing my throat)
That would be me.
Those were just a few samples of the over 100 million products found in 200 plus stores found at CSNStores.com
I really enjoyed looking at the beds, living room furniture, kitchen gadgets, pet supplies, shoes, purses, cutlery, baby stuff, luggage, towels, and the list goes on and on and on. So many lovely things to buy without walking all over town. With just a click and a click and a click, I found one wonderful product after the next.
Your feet and back will thank you.
I especially liked looking at this lovely Paula Deen Porcelain Nonstick 12 Piece Cookware Set in Red.
Isn't it pretty?
It is one of just thousands of things you can buy with the $125 that CSNstores.com is giving to one of my readers.
Now do I have your attention?
Good!
I'm making it really simply to win. So even if you don't have a blog, you are still eligible. Just follow the simple instructions and you may be the winner!
Don't you just love a big surprise with some anticipation thrown in to start the weekend?
There is only one mandatory entry, so make sure you complete it and leave me your email address so I can contact you too. Thanks and good luck!

Mandatory Entry:
1. (1 entry) Publicly Follow on Google The Redhead Riter and leave a comment

Extra Entries:

1. (2 entries) Like me on Facebook

2. (1 entry) Follow @RedheadRiter on Twitter at http://twitter.com/TheRedheadRiter
3. (1 entry per Tweet) Tweet about this giveaway using the tweet below…(can be done 3 times per day with at least 2 hours between each tweet. Please leave a link to your tweet EACH time)

"RT ? #giveaway I want to win $125 to spend on CSNstores.com and I entered at http://TheRedheadRiter.blogspot.com, EASY entry"
4. (3 entries) Fave me on Technorati

5. (20 maximum – 1 entry for each comment on non-giveaway post) Leave me a new comment on a "Non-Giveaway" post on TheRedheadRiter (http://theredheadriter.com) then come back and leave a link to the comment on that posting or just the name of the post because I can find it LOL. If you don't understand how to do that, just email me and I'll teach you. All the little square pictures above my header are linked to posts too.


Additional Information:
Giveaway is open to U.S. Residents Only, 18+ years old.
Giveaway ends October 1, 2010 at 11:59 p.m.
I am not being compensated by money or product for this post. I just love you and love CSNstores.com.

I will use Random.org to choose the winner.
Happily watching and waiting for someone to win $125,
Now you know how much I love you!