Pillows are a decorative item that can be found in most homes in various sizes, shapes and colors.
Shag pillows, throw rugs and chairs may have been popular in 1970, but they also are having a return to popularity..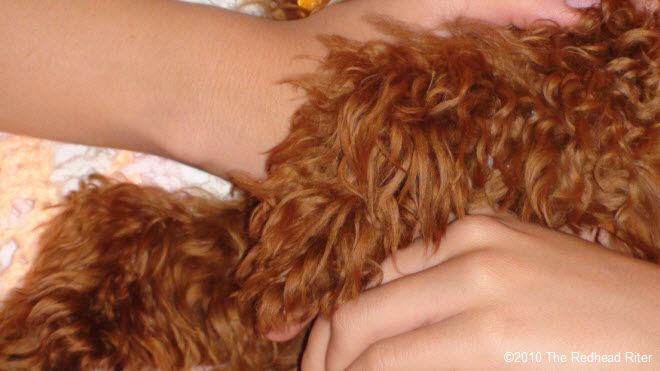 Apparently, Bella can be mistaken for something shaggy like a pillow or blanket in a photo, but I guarantee her energy level goes off the charts several times a day and "be still like a shaggy pillow" isn't in her vocabulary. She's so cute in her "puppiness" that anything Bella does is too adorable!
We have purchased the cutest little dog toys. You know the type – squeaky shoes, cloth stuffed animal, bones, and so much more. I don't know why we even bother because an empty Gatorade bottle seems to be one of her favorite forms of entertainment and fascination.
Of course, it is highly advisable to remove the paper first if the puppy loves to chew. Not that Bella would ever chew anything that she isn't supposed to chew.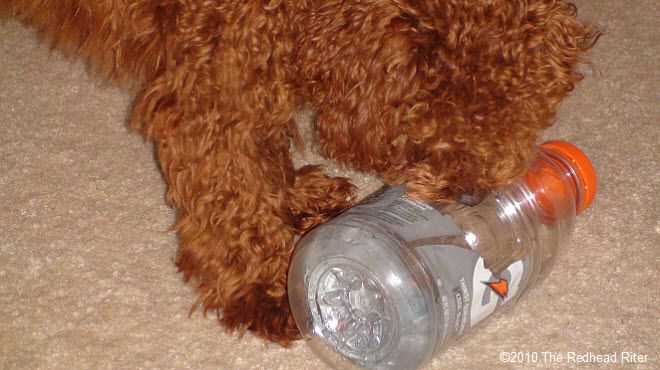 It is very easy to keep this puppy happy.
By letting Bella play with a bottle that rolls continuously all over the room, she gets quite a bit of exercise.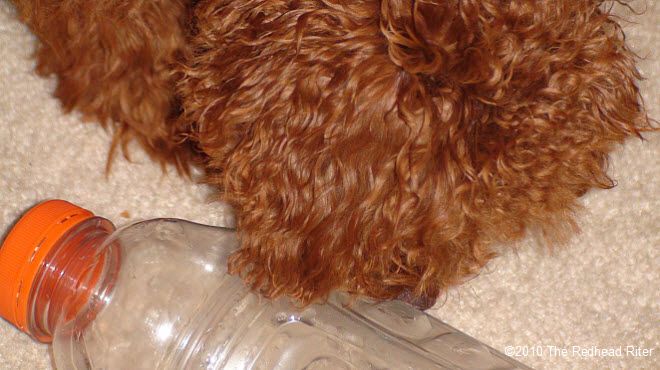 Granny (The Redhead Riter) loves Bella to get tired, because that makes her sleepy. When she is sleepy, she stretches out and completely relaxes. This total oblivion is quite handy when Granny wants to take a vampire photo of her.
I'm just really glad no one takes pictures of the inside of MY nose while I'm sleeping!


Sincerely the Vampire Shag Puppy's Granny,