Nothing is safe.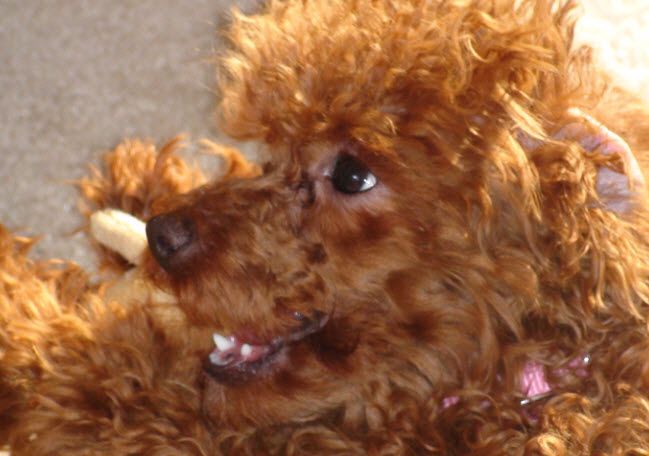 It may suffer a soft mauling.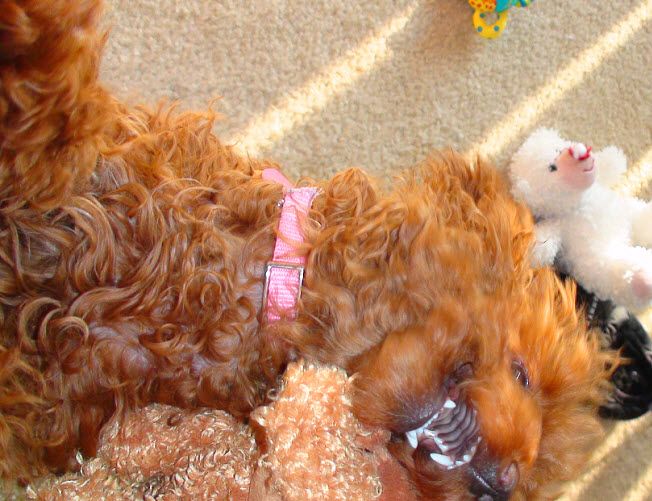 Other items get gently chewed.
If a silky tag is attached, the item is much safer
because Bella enjoys silky tags best of all.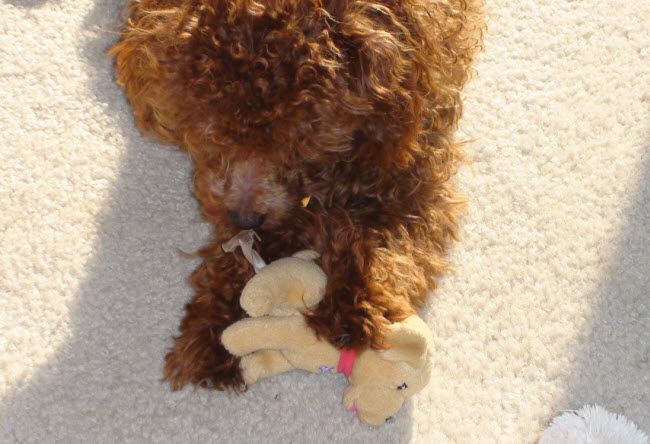 The tag suffers and the toy does not.
There are also toys made specifically to be chewed upon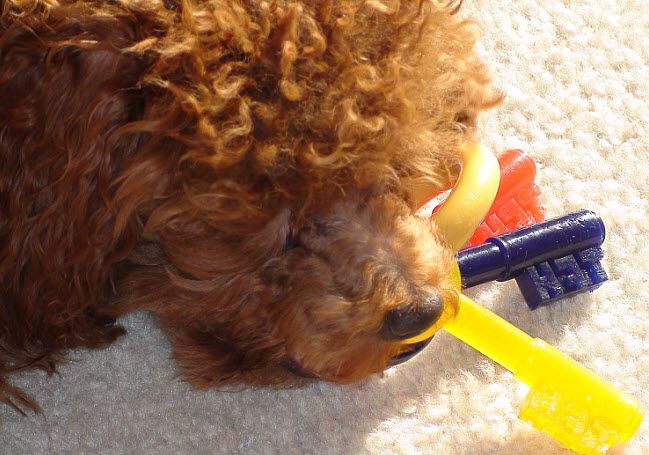 and Bella's tiny, sharp teeth bite hard leaving
distinctive teeth marks, but it doesn't ruin the toy.
Bella has a cute little brush that she can't really chew
because it pokes her like a porcupine,
so she gives up rather quickly.

There are also large stuffed animals
that get tossed to and fro,

but Bella tires quickly because
they weigh much more

than the tiny little stuffed toys.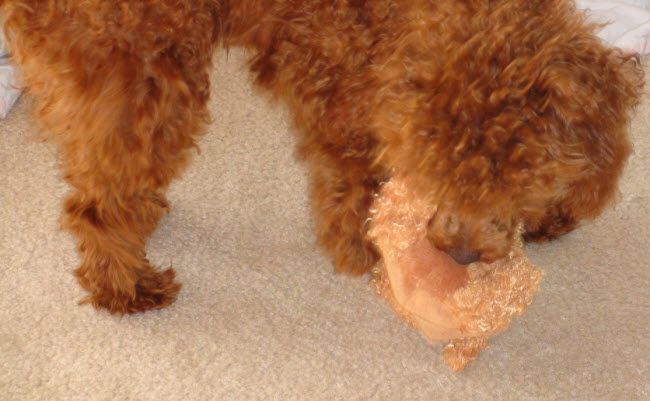 All toys aren't lucky enough to have silky tags.
Busily putting all my belongings at least
three feet from the floor,