A few years ago, I gave my dad a solar powered hanging ball decoration for his yard. I told him to just hang it on a tree because the sun would shine on it and then at night the whole thing would glow different alternating colors. We had a long discussion on batteries and why this ball did not need new batteries all the time. I love my dad, but when I say a long discussion, I mean a really long discussion.
So a few days later the phone rings and it is Dad. Conversation goes something like this:
"I really like that light up ball you gave me."
"I'm glad you do. So which tree did you hang it on?" I asked.
"Since I watch TV at night from my recliner, I put it outside the big window so I can watch it too." he said in his usual country twang.
"That's cool."
"Then right before I go to bed I bring it in." he said without skipping a beat.
"Did you say that you bring the ball inside at night?" I asked him a little surprised and confused.
"Yeah! I don't want anyone to steal it!"
There goes my theory of a maintenance free gift. For the past three years, every morning Dad hangs the solar ball on the tree and every night before going to bed, he brings it inside. I try to just remind myself that at least he is enjoying it!
Skimming through the internet, I happened upon some really different products. Unfortunately, the huge pot called BLOOM is the one I would love to buy Dad this year, but it is way too expensive if I'm doing my dollar conversions correctly. However, I still think it is a fantastic idea and may try to mimic it somehow for him!
Image: source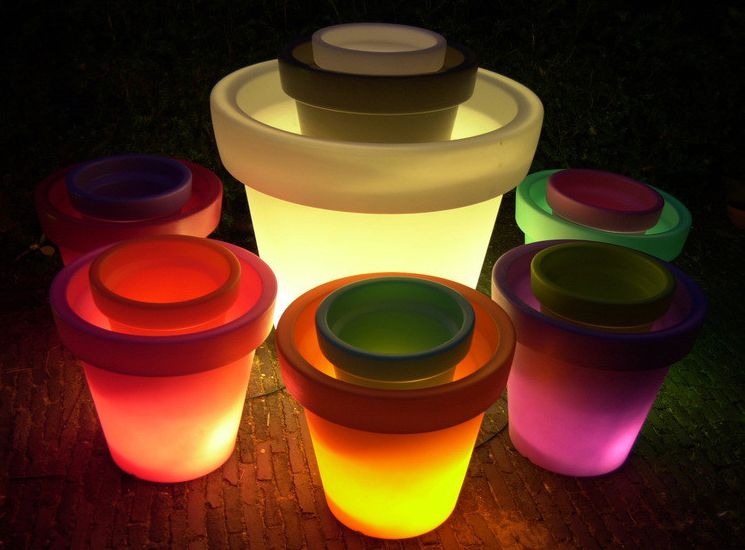 Image: source
If you really love flowers and trees, this blooming flower tree is rather nifty.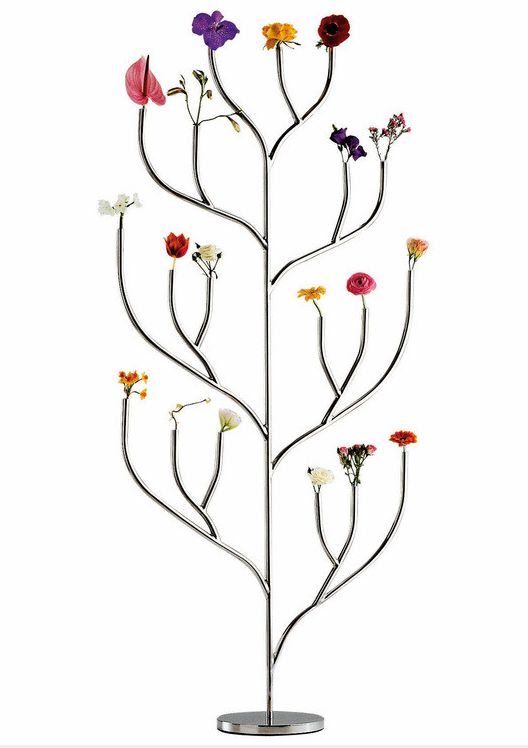 Image: source
Last, but most certainly not least, are these lovely rolls of toilet paper. Yes, you read that right. I'm talking about toilet paper called Renova. It is produced in many bright colors.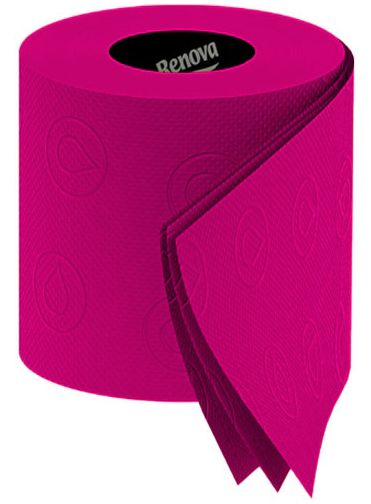 Image: source
I wonder what Dad would think if I mailed him neon green or lemon yellow toilet paper? This is the same man who was raised at the time when dried corn cobs were used as toilet paper and an outhouse was the place to find the potty.
Oh my, on second thought, what about a roll of black toilet paper?!!!
Someone help me.
I'm laughing so hard my stomaching is aching!
Tears are streaming down my face!
I can just about see his face if he opened a roll of black toilet paper. He would think I had totally lost my mind.