Maybe it is because my ancestors were farmers.
Perhaps I just enjoy a different pace of life.
Whatever the reason, I love the country.
I wouldn't have a problem wearing flannel shirts, jeans, boots and a hat every day. Then at meal time I would throw on an apron to make homemade biscuits, ham, green beans and peach cobbler for dessert.
Big sky, rustic fences, silos, horses, tractors, cows, rolls of hay, and miles of wide open spaces. Most of all, it is quiet.
The country is very quiet and peaceful.
I could hear animals and buzzing bees.
Smells of freshly tilled soil and hay wafted through the air.
Later in the day when the sun wasn't so bright overhead, there were big puffs of white clouds that floated slowly across a clear, blue sky.
On a seemingly endless rocky road, we started taking photos. Of course, my viewfinder loves my daughter whether she is posing or just walking around being herself.
I didn't really dig the masks on the horses, but it sure was a beautiful stable.
A lovely abandoned, dilapidated house was a great backdrop. We both would have loved to go inside and explore, but our fear of spiders and snakes was too great.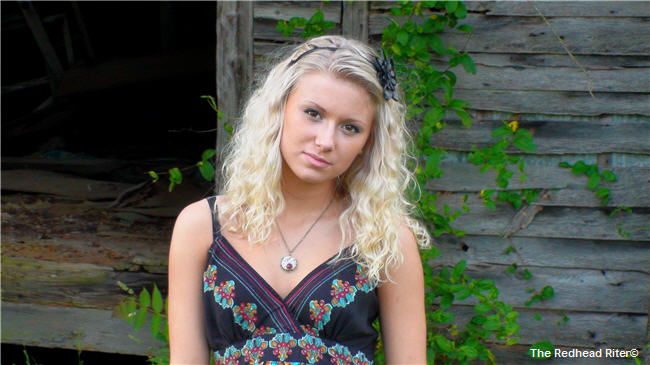 You know you're in the country when the caution sign has a tractor on it.
A beautiful girl set against a view that lets the mind relax in the simplistic setting.
Corn. The staple for the first settlers in America. Today, the bright green leaves stretched for miles.
We happened upon a little stream that trickled over the rocks.
The little wooden bridge over the stream was the perfect backdrop or so we thought. A truck went over the bridge while we were on it and the whole thing shook. It scared us both and we hurried to get back on solid ground!
Silos. Nothing says farm like a large silo against the sky.
Baa-a-a-a-a-a.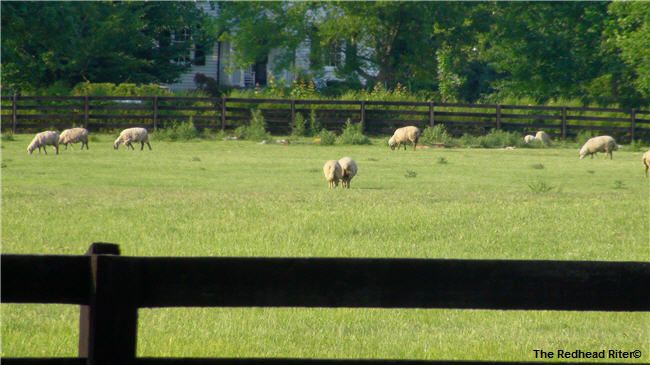 Llama…not the typical farm animal.
Trips like these make me never want to return to the city and I long to have a stay at home career.