This is my new small plastic container.
It's the perfect size for part of an onion
or a little piece of cheese.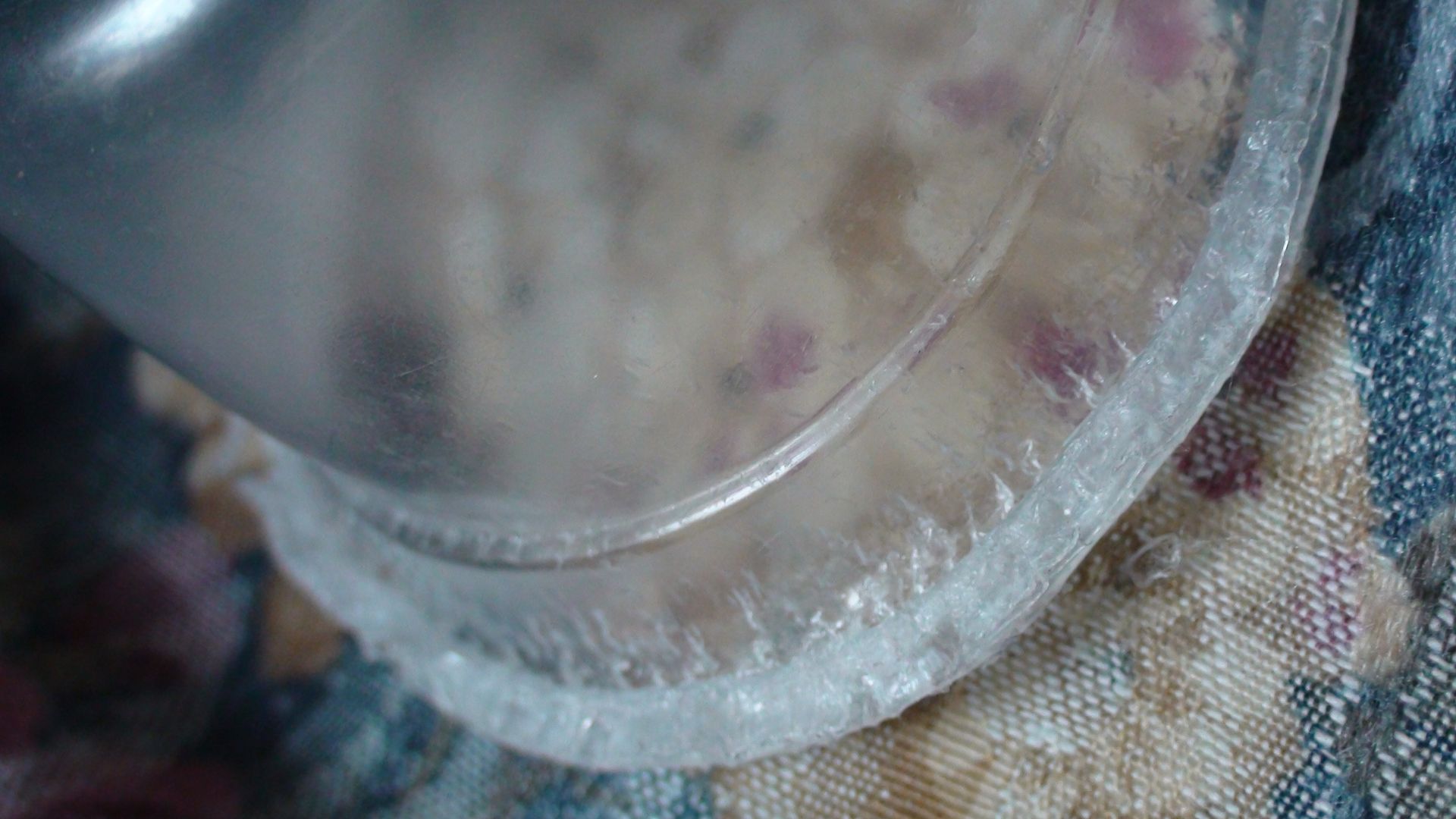 It really is new. Don't you think it looks new?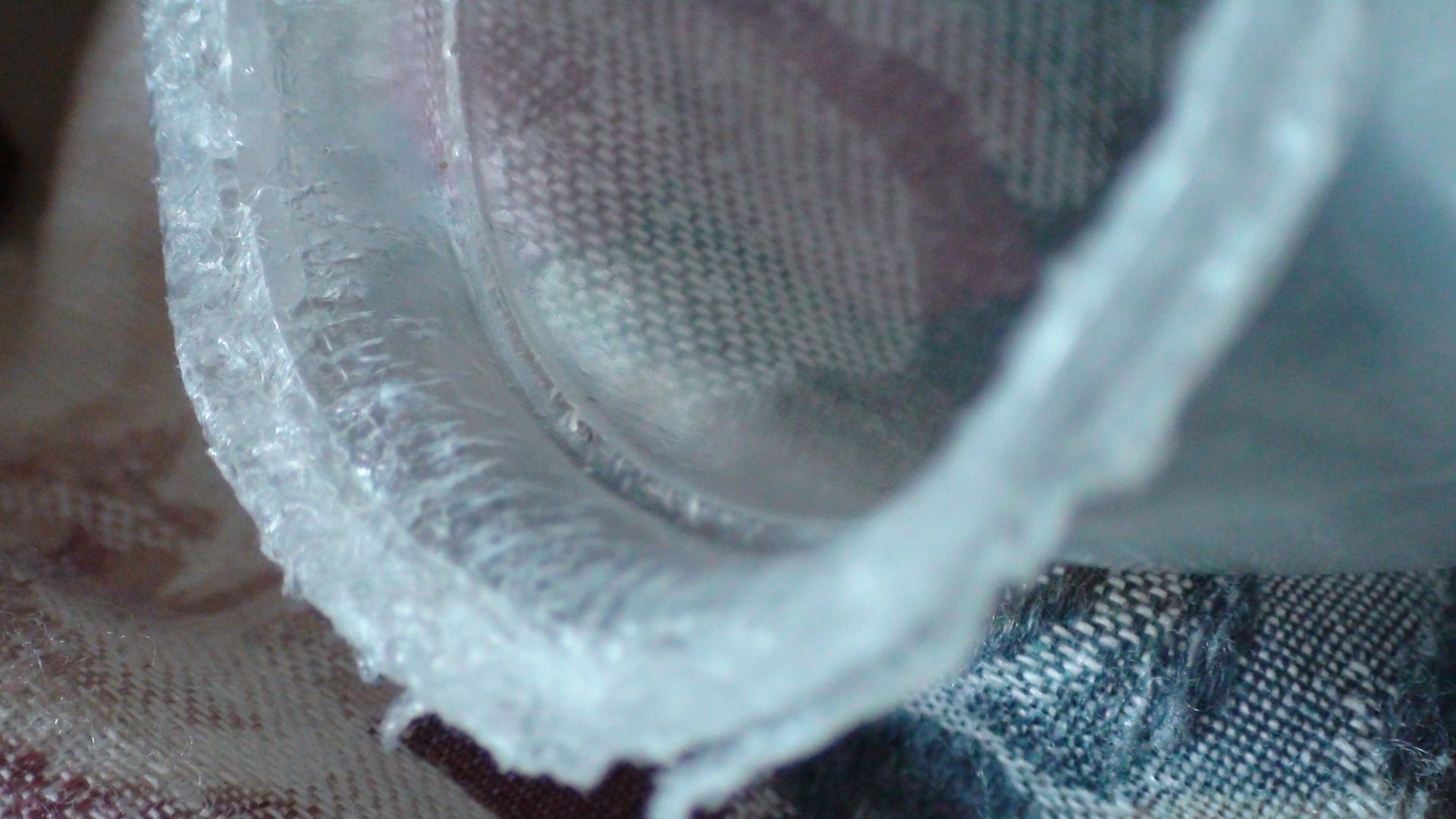 Maybe you recognize this furry chin.
I receive lots of comments about how cute she looks.
You think that this creature is Bella, the red poodle.
No, you are wrong. This is the Plastic Devil Dog.