I share a lot of personal information, but there are a few things that I haven't had time yet to blog. However, this post will tell about some of those unknown facts and desires.
There's only one catch.
He would be a catch, but really, he has nothing to do with this posting other than being eye candy for the ladies and to make sure you're awake.
You have to read all about it on another blog because I was featured at:
Mother of Pearl It Is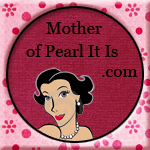 Come back and tell me what you think about my SUPAHSTAR interview revealing my "first" and stop thinking about that man with the lovely abs…