When my grandmother passed away, there was the arduous and emotional task of going through her belongings and giving them away. A few of the things that my aunt and mom stuffed in a bag for me were three pairs of different colored slippers constructed with the same pattern. There was a white, pale pink and light blue pair. My grandmother, Mam-Maw, and I wore the same size shoe although she was much shorter in height.
The slippers are the boot style that come over my ankle and are made of thick fuzzy fabric. On the front, there is a fake bow with fluffy balls on the end of each of the strings. I say that the bow is fake because it is simply sewn on and does not provide any function other than decorative.
Bella frequently enjoys trying to get into the slippers…head first. Equally enjoyable to her are the ball ended bow strings. They provide Bella with many hours of entertainment, especially since she has disconnected the pink bow and balls !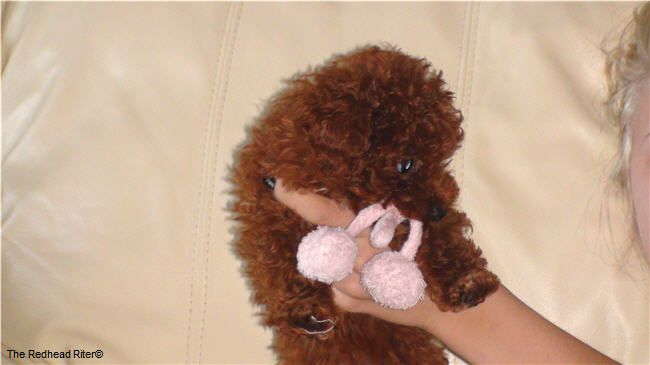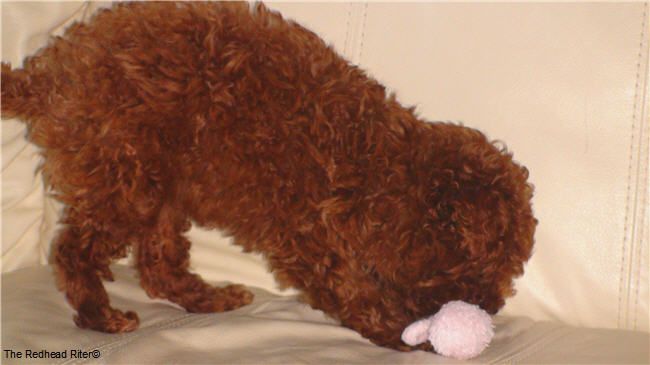 "Whoever said you can't buy
happiness forgot little puppies."
~Gene Hill~