We all know that housework makes you ugly, but I have discovered that there is an advantage to dust.
I know…don't faint.
Paul Hazelton said, "The dust of everyday life – the unavoidable and necessary by-product of living, engrosses me…Art, like dust, is a residue of life and therefore, the making of art is like an extreme act of self-exfoliation."
I never really thought about cleaning as being a form of exfoliation. The word exfoliation always gives me visions of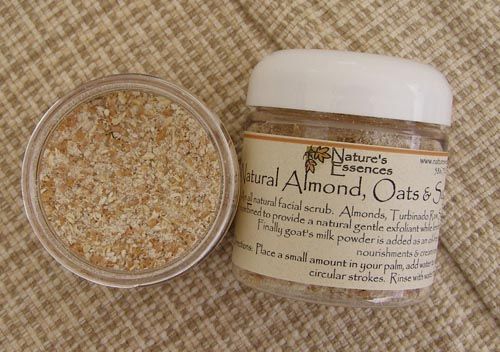 Image: source
But hey, maybe thinking about Paul's art will help while we are on our hands and knees scrubbing the baseboards.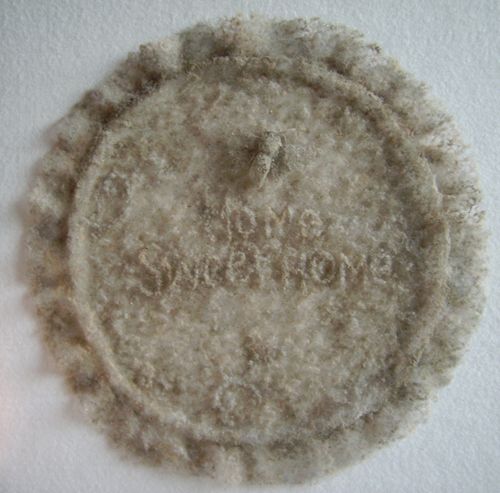 My favorite…
"A transparent suitcase containing shadowy objects of dust, how one might expect to see a suitcase through an x-ray security screening system at the airport. It's as though the x-rays, leaving only the coatings of dust, had completely disintegrated the actual objects."
Images: Paul Hazelton
I don't think Paul Hazelton would want me anywhere around when he is working with dust. I can see it now…
I'm sitting close watching him create his next masterpiece and suddenly,
A-a-a-a-a-a-choooooooooo!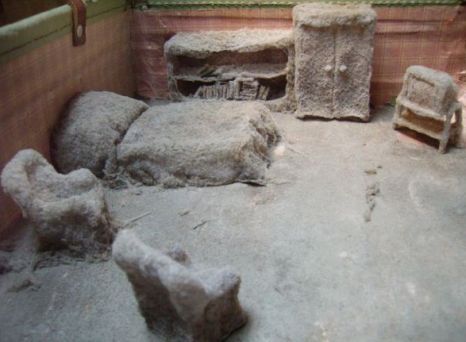 "Vacancy" as this art piece is aptly named, really does make me think about spring cleaning all over again! Was your home the model for this masterpiece?