It's that time again to have some questions answered from a man's point of view. The topic for the Men's Meme at Families Again is a little depressing. I'm not sure if age phases him though, so we will see what he has to say.
His comments will be in BLUE:
How do you feel about getting old? Do you relish it? Hate the thought? Are you somewhat scared? Give me your thoughts.
I do like relish, but not in this context. I'm surprised to hear myself say what I have been thinking more often than not – I'm tired. I don't have the energy for fear nor the promise of loss of good fortune and good health upon which fear is based.

If I had the energy, I'd be depressed. I had more than my share of near death experiences early in life and so, I have more gratitude perhaps than most people. I have not always been good, but I've had a good life and so I'm good to go.
The years teach much
which the days never knew.
~Ralph Waldo Emerson~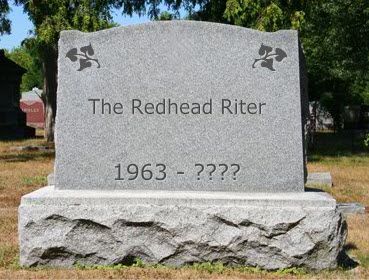 I'm just going to be blunt because I'm pretty good at it. I hate getting older. I can't believe I'm already this age! Looking in the mirror is not fun any more and since I have to do it every day to put on my make-up and dry my hair, there seems to be no escape.
The other day I was in a conversation about breasts, but we said boobs. We were expressing how so many women have pain because their breasts are too large. I'll take their boobs! I also remember when I was nursing Alyssa for eighteen months. Nursing women have beautiful milk-filled breasts and I was no exception to the rule. In this conversation I said, "I loved my boobs! I looked at them all the time because I knew that once I stopped nursing, they would disappear." I was not perverted either. I just appreciate a nice looking pair of breasts like the next person. Not only can't I believe it was so long ago, but I remember my body was so young and beautiful seventeen years ago. I am not conceited, but my body then compared to now is a drastic difference and I miss it.
Appearance isn't the only thing that I have watched change. My health is also dramatically different. My body decided to break down a little here and there making the pharmacist one of my best friends. I can't just jump a hedge in the lawn or leap across a huge puddle either. I often try, but the results are usually not pretty if I succeed with "if" being the main word. I wake up with aches, pains and creaks that did not used to be in my body. Ugh!
I remember my grandmother being the age that I am now. My family is young and everyone, except for me, seemed to have babies very young. The advantage is that I remember everyone without wrinkles or gray hair. They were also filled with energy. My grandfather used to play basketball and horseshoes with me after he mowed a very large yard with a push lawn mower. That was after he had already tended a very large garden. He was young! Now, I am older than he was back then and seem to have far less energy, so that is a double ugh!
I also fear getting older. What is going to happen to me if I get really sick? My mother will not live forever no matter how much I wish it to be true, so she isn't going to be around to take care of me like she did when I was a young child. I can't count on my husband because not only is he much older than me, but he won't even pick up his own mess now so I can't imagine him taking care of a woman with deteriorated vitality. I don't want to be a burden to my daughter, although she will probably be really mad at me for even saying that because she already told me not to worry. But what if she gets married to someone that hates me? Yeah, I'm pretty much a basket case.
Finally, the thought of dying is terrible. My grandparents, all of them, died very slowly. It was horrible! I remember praying every night for God to please let my grandmother leave this mortal existence because she was suffering so terribly. I do not want to suffer! I do not want pain! I do not want to leave my daughter!
I guess I have sufficiently depressed myself and you, but that wasn't my intention. The more I thought about this question today, the more it bothered me. I know that coming to this earth, gaining a body, growing and making choices, and eventually dying is the plan. I just don't like it. I can't change it, but I don't like how it has to decline and then end. The only thing that actually keeps me from being completely depressed to the depths of misery when I think about dying is my testimony of Christ. I know that some day we will all be joined with our families, but the time and trials between then and now is often overwhelming.
"Death is not
the greatest loss in life.
The greatest loss
is what dies inside us
while we live."
~Norman Cousins~
To cheer myself up after writing this and for you after reading this, go here and here and here, but don't forget to tell me how you feel about dying too.