So you thought I couldn't find any more art that is strange and different?
Well, I did!
LucyandBart "is a collaboration between Lucy McRae and Bart Hess" and "described as an instinctual stalking of fashion, architecture, performance and the body." They create pieces that are a genetic manipulation of the human shape into futuristic type forms.
You won't every have bad body image again!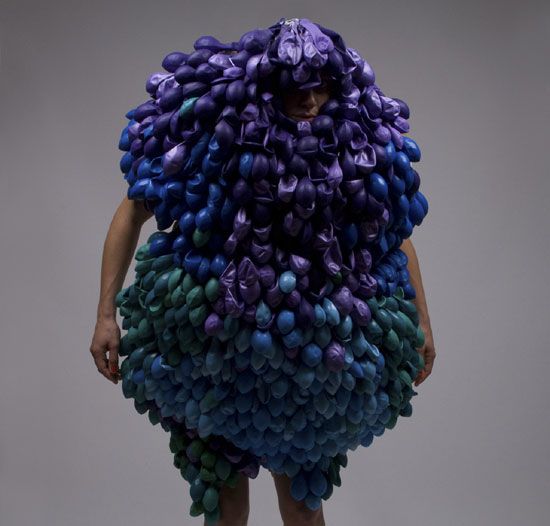 Images: Lucy and Bart
Now you have to do something that is going to be really cool. I'm going to send you to a website. When you are on the side, slide your mouse from the top left corner to the bottom right corner and watch the transformation of the face.
Is this cool or what?!!
"Art is the most intense
mode of individualism
that the world has known."
~Oscar Wilde~