Maïssa Toulet, is a French artist that creates Curiosity Cabinets. In glass boxed frames, Toulet places small trifles she collects from antique fairs and junk shops in an artistic display based on subject or by color. These curiosity cabinets tell a story to the viewer.
Image: source
For instance, this first curiosity cabinet is called Jungle.
Toulet stated that she needs the boundaries of the curiosity cabinet frame in order to feel freedom in her artist expression. Strange how confinement inspires freedom. I will have to think on that for a while.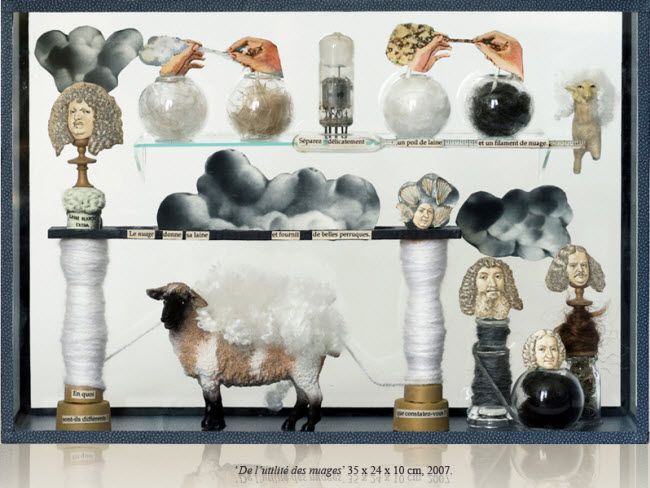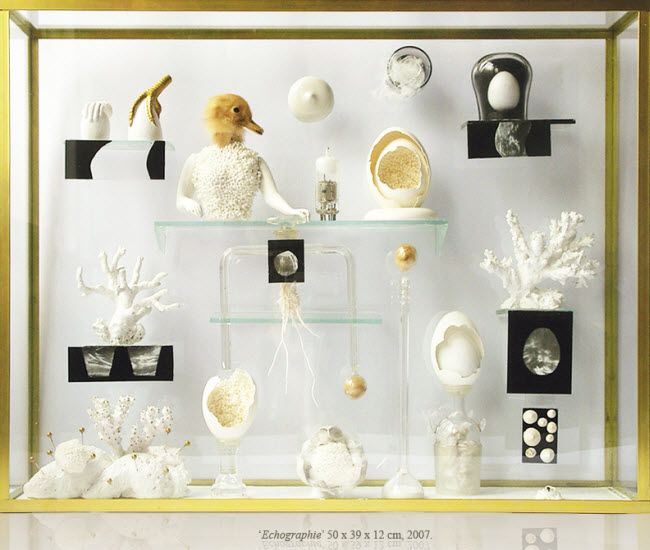 Ultrasound
Birthday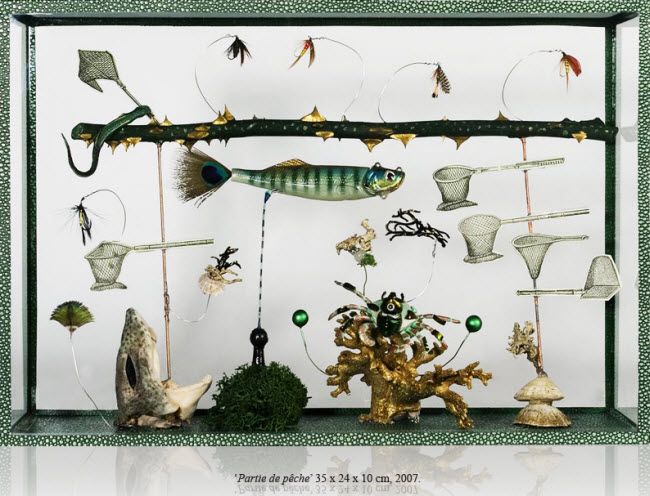 Fishing Party
Of course, I really enjoyed looking at all the small objects and figuring out how they relate with each other to create an interesting collection for the curiosity cabinets.
They actually remind me of playing Barbies as a child with my Aunt Janie and as an adult with Alyssa and Brittany. I have lovely memories of tiny Barbie shoes being put on by tiny little girl fingers…first mine and thirty plus years later, my daughter and niece's.
Isn't it wonderful how art inspires the mind to not only generate new creative thoughts, but also releases treasured memories?