I've looked at every page of the website I'm going to tell you about because I was fascinated by the artistic nature of the product…truly fascinated. But first, let me give a little history of why I find this so intriguing…
My mother is a master seamstress and has been all my life. She used to make all my clothes and most of the time I went to the fabric store with her to "choose" the fabric and pattern. It always made me feel special to wear my mother's creations and to be a part of the whole process. I didn't like trying on the pin laden fabric pieces, but I loved being able to pull the pins out for her and eventually hem.
I remember the first time we sat down together so that she could teach me how to hem. Mom's hands are so tiny especially compared to mine. I have watched her hands intently as she guided the fabric in the sewing machine or used the pinking scissors to cut out the patterned pieces. I believe watching her for so many years, actually made sewing by myself much easier than for the average person. She patiently taught me how to do a blind hem in a dress and from then on, hemming was my contribution to sewing. Eventually, I moved on to bigger and better things, but I just hemmed for a very long time.
Mom's patience and persistence as my sewing teacher eventually paid off. It is because of her that I made my own clothes, including my wedding dress, and my latest was Alyssa's elegant prom dress.
Anyway, Mom would always give me little scraps to play with and to create things for my Barbies and baby dolls. THAT is exactly what I think of when I see this furniture from a company in London called Squint which "makes to order, classic designs meticulously made in England and upholstered traditionally, with tied springs and hand stitched seams. Each design is priced individually depending on the final mix of fabrics used…"
Enjoy!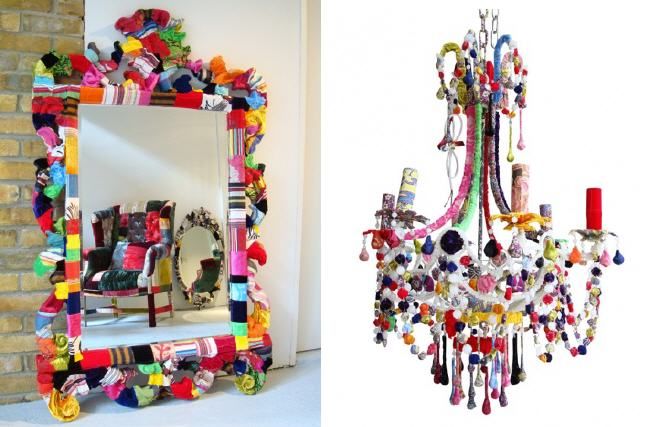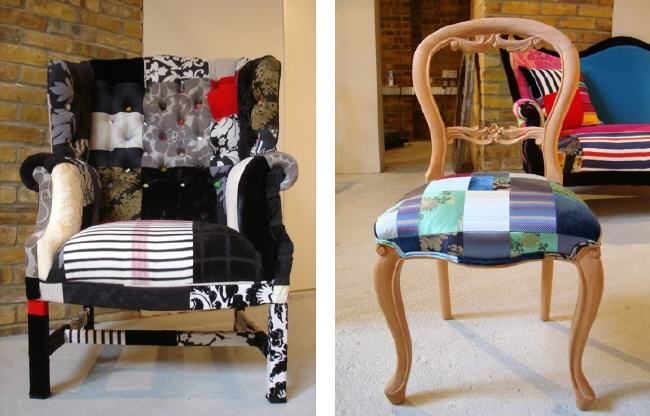 All Images: Squint
Their website has so many pictures of really cool looking creations that you just have to hop over and check them all out.
Wasn't that fun?
BLOGNTWEET

…
The forum for savvy women and men!
Join here

.