There are so many wonderful Etsy stores filled with the creative work of very talented people. So when you go to a store called Design Technologies, you will immediately be impressed. I'm sure of it. According to their blog, the talent behind this store combines "natural resources sciences/research and fine arts/restoration." Living in Merritt, BC, Canada, a wife (Penelope Bridge) and her husband are the brains behind this shop.
Not impressed yet?
You will be.
This team recycles parts from vintage lampshades and transform household and office items into something totally different than their intended purpose. In their Etsy shop you will find chandeliers constructed from paper clips.
Regular paper clips!
Using about 4,000 paper clips, chandeliers are created in varying sizes and shapes. This lighting is modern chic with a vintage flair and it casts a lovely romantic shadow. Each chandelier takes about two weeks to construct and the costs range from approximately $300-$550 a piece. Design Technologies will create one hundred of each style, but they also sell the directions to create your own in PDF form.
Penelope said, "The paper clip chandeliers seem to straddle the boundaries of art, design and to a certain extent engineering."
What do you think?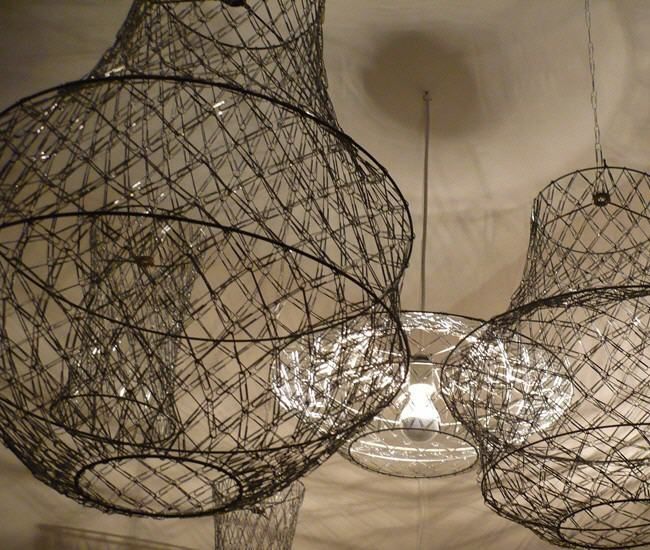 Are you impressed now?