Many things can melt such as:
Chocolate
melts especially when placed on the dashboard of the car on a hot summer day…no matter how carefully eaten, the liquid chocolaty yumminess is bound to drip somewhere

Lovers
melt together when they haven't seen each other in a long time…they embrace and kiss almost desperately, totally oblivious to the rest of the world
New Parents
hearts melt when they see their newborn child for the first time…the squeaky voice, fluttering eyelids, and wriggling form is mesmerizing as each breathe in and absorb ever nuance and the sweet scent of their newborn baby
Men
melt…I should clarify:
ice men melt when placed outside by Brazilian artist, Nele Azevedo, to bring attention to global warming and the effects on the environment
These melting men appear to sit quietly contemplating the effects of the heat and their dilemma as they slowly disappear into a small puddle.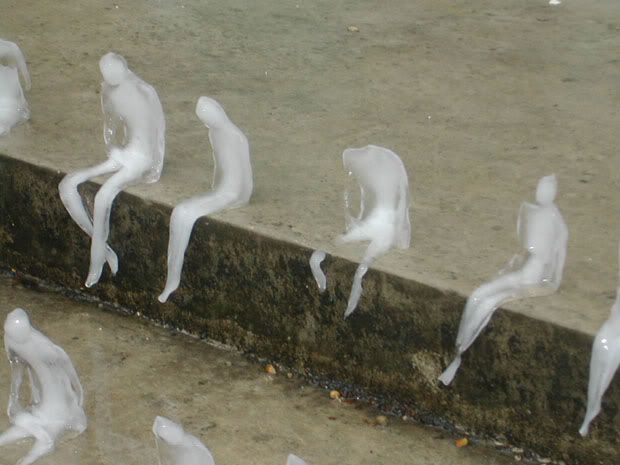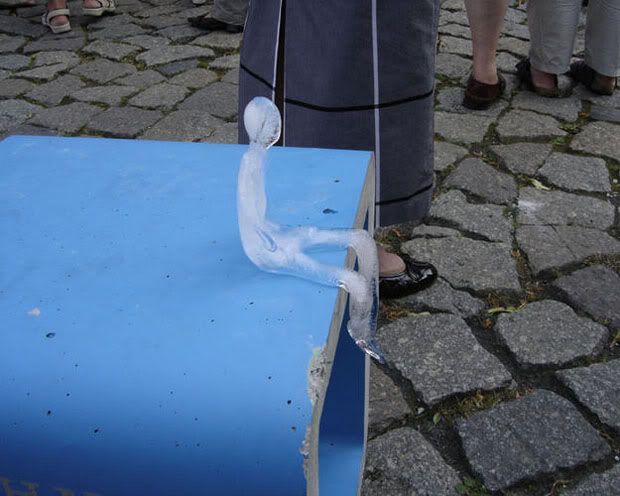 I know how they feel.

When I'm in the sun for very long, I feel like I'm melting too.
Don't you think I look hot…in a temperature sort of way?