Children and puppies go together like sunshine and roses. Alyssa found a poodle breeder (two hours away) that had a few puppies for sale. She put down a deposit with her money (I'm quite proud of her) and arranged the whole trip today.
There are actually two female puppies and both are so adorable. The buyer of the other puppy gets to choose a puppy first, but it won't matter to Alyssa which one she brings home because they truly are just so sweet. Today they are too young to leave their mother, but by the evening of March 27th a new puppy will be living with us.
Both puppies are red toy poodles that will grow to be only eleven pounds. Needless to say, Alyssa is over the moon in love with the puppy already.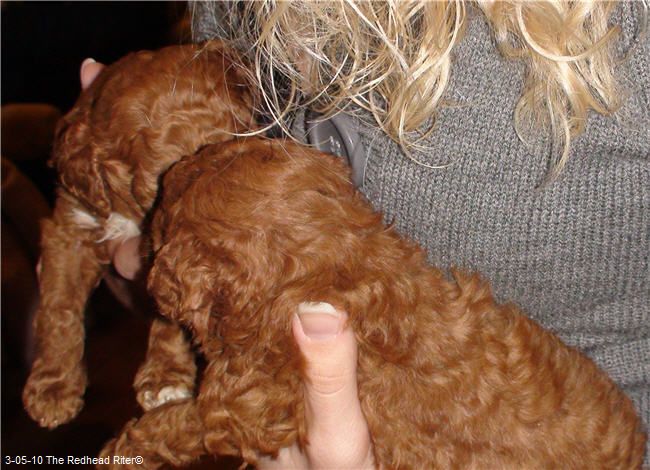 Happiness is…
a cuddly puppy.