Most of the time snow bunnies look like this cute little furry creature.
However, the snow bunny I love likes to write words really large on surfaces not usually used for writing. For example, there was the time she wrote her name here. That took quite a bit time cleaning it up too.
Well, it has been snowing on and off for the past week. We aren't used to getting snow in this part of Virginia and so school was closed four out of the five days. Needless to say, all the kids are loving the unexpected vacation.
Anyway, back to the snow bunny. Since the landscape is covered with beautiful snow, to Alyssa it obviously looks like a very large writing and drawing canvas. I never have figured out why she likes to write stuff so large. Maybe she is going to be a great artist some day.
A very positive thing about what Alyssa did this time is that she doesn't have to worry about a mess that needs to be cleaned up!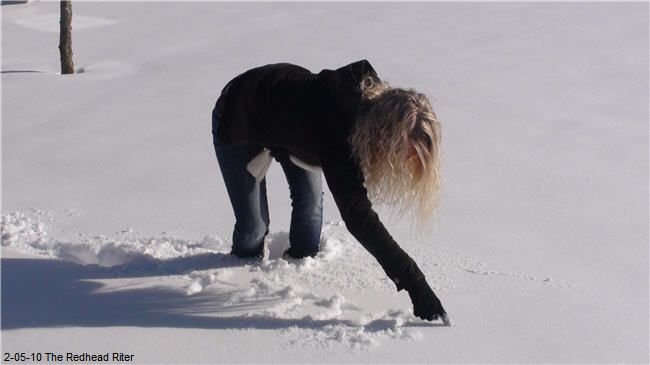 Some things never change and I'm so glad.