I interviewed the very talented and creative YOU gNeek because I absolutely love her merchandise and I knew you would too. Everything is so unique and fun! I especially like the Mini Working Harmonica Necklace which reminds me of my grandfather and the Give Me An Inch Necklace that reminds me of my mother.

The merchandise she makes is high quality – not cheap and flimsy – and that just adds to my excitement at all the nifty things she creates. Each piece has a charm of its own and I haven't found anything like her great store.

This is a little about the very interesting YOU gNeek…

How long have you had your own business?
I started in September 2008.

What do you find to be the greatest reward in being your own boss?
I am not my own boss, the customer is my boss and I am really happy when someone loves my stuff.

What do you find to be the hardest part of owning a business?
Splitting my time up between managing a fledgling business and taking care of my little one.

What motivates you?
I want interesting unique, I mean, YOU gNeek stuff and I find I have to make it myself and I feel I will never get around to making it for myself unless I am making it for another purpose like to sell to someone else who also wants one.

What atmosphere do you find most conducive creativeness?
Shopping! Either at a traditional store or yard sales. I love looking at stuff and figuring out WHAT ELSE it could be made into.

What advice would you give to someone who is thinking about starting a business?
Be ready to do all the stuff you hate unless you want to hire someone else to do it. If you go it alone, you will have to be up to speed on every aspect of running a business like record keeping, advertising, sourcing, purchasing, financing, tax and accounting issues, business related legal issues, intellectual property issues, inventory tracking, and of course the creativity aspect.

Where do you get the ideas for your creations?
Like I said, shopping! either in a store, surfing the web, and yard sales.

What are you hobbies other than making things to sell?
I am really interested in child development and learned behavior and it's possible consequence. I enjoy learning about brain development and defects. I like spy movies and books. I am also a dabbling inventor of sorts with a couple of great inventions that I will someday bring to market.

What are the web addresses that people can find your blog and stores?
Etsy store at YOU gNeek
I am in the process of updating my website at www.YOUgNeek.com and it should be ready in a few weeks.
Facebook You gNeek

The Giveaway is a

YOU gNeek Pink Level Necklace


valued at $39.99! Pictured below is a red and blue necklace which matches the pink one offered as the giveaway.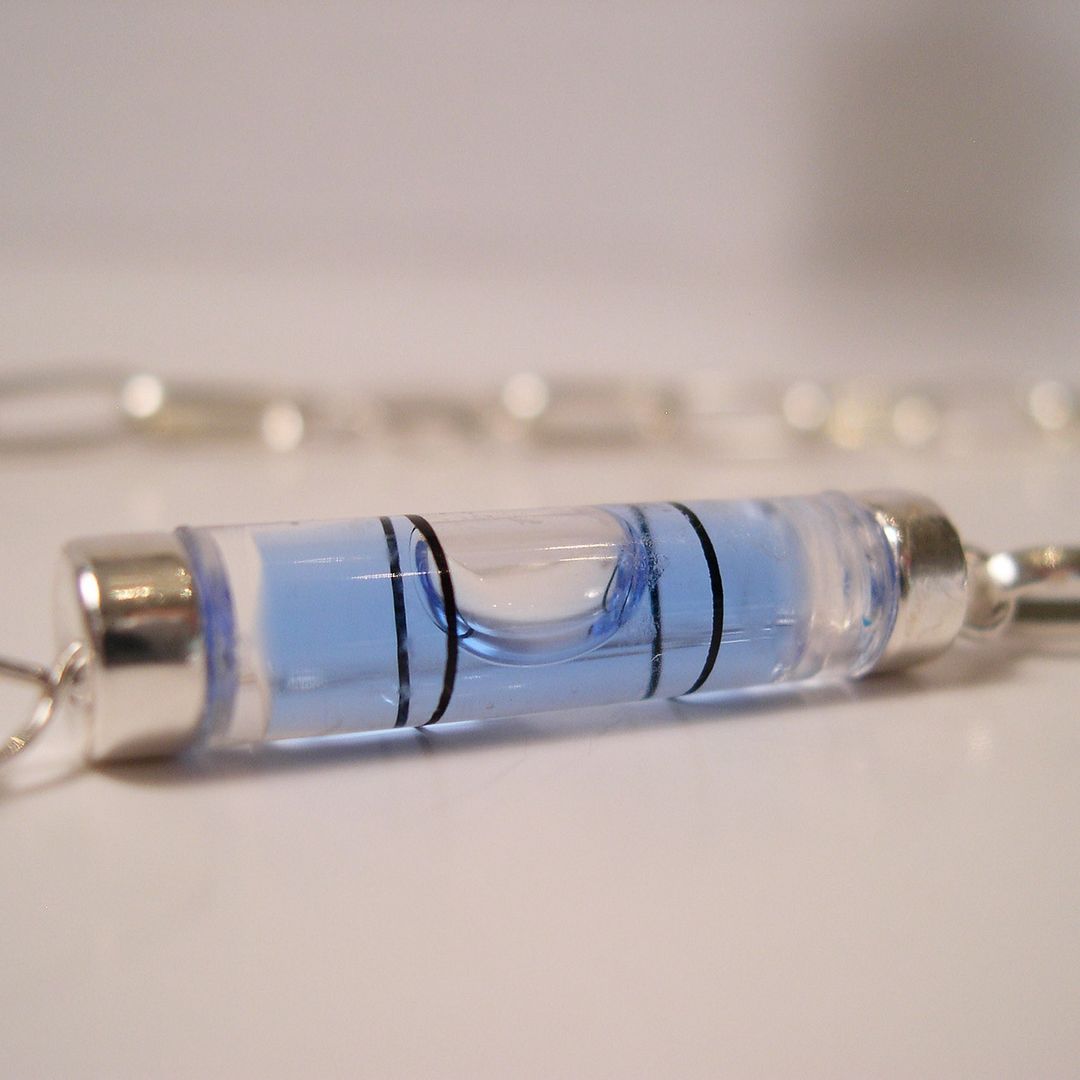 Here are the simple rules (3 mandatory entries):
• (mandatory entry) Visit YOU gNeek on Etsy and tell me your top three favorite products
• (mandatory entry) Become a Google Follower of The Redhead Riter publicly
• (mandatory entry) Enter to win the signed copy of Here All Along in yesterday's posting
• For more entries check out the Giveaway Entries tab here
Please make sure that you include your email contact if it is not listed on your blog.
The contest will end March 13, 2010 at midnight EST.
I would like to thank YOU gNeek for the interview and for offering this giveaway to my readers. The necklace is fantastic. Good luck to everyone!
Disclaimer: Thank you YOU gNeek for sponsoring this giveaway! I received a matching necklace for review. No monetary compensation has been offered or accepted. The opinions above are entirely my own.
BLOGNTWEET

…
The forum for savvy women and men!
Join here

.