I love to cook. If I could have three eight hour jobs a day, one of them would be a Chef. I find great satisfaction in working with ingredients, stirring, and watching people enjoy my food especially when it is my own recipe. Of course, I also love to eat.
Over the holidays I decided to try a new recipe. It was a cranberry cake and even on paper it sounded so delicious it could make you salivate. Alyssa and her best friend Ashley were also here and I asked them to crack the pecans. I usually buy them already shelled, but these were given to me and I didn't need too many for the cake anyway.
I gathered all the supplies they would need: one bowl for the shells, one bowl for the nuts, a nutcracker and two picks. I showed them how to crack the nut and pick the meat out. They laughed and carried on while doing the nuts and I put the cake together.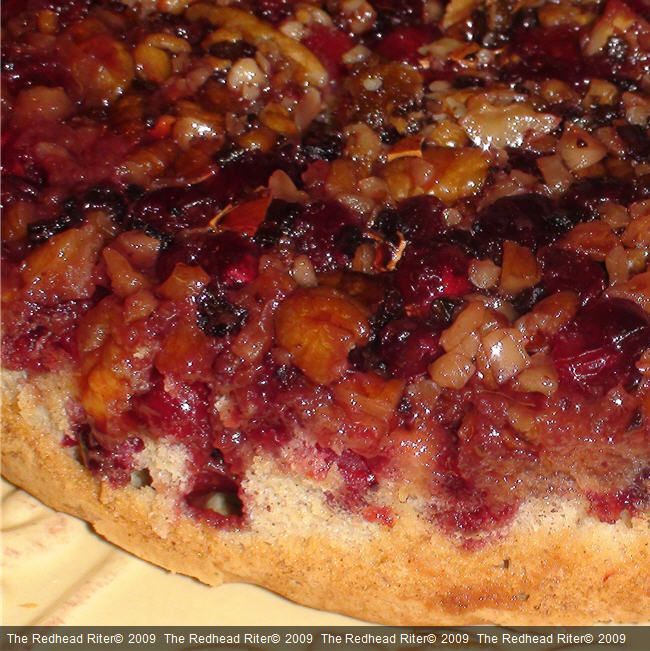 Finally the cake was done and the moment of truth had arrived. I was so excited because it smelled and looked beautifully delicious.
I cut everyone a slice of warm cake.
Then I sat down to thoroughly enjoy my slice.
Two chews into the first bite and "Ouch!"
I bit down on a piece of pecan shell. I imagined that was probably just a little piece that snuck into the bowl and then the cake. I took a second bite and "Ouch!" another shell and "Ewwww" what was that taste. Oh gross, what is stuck to my tongue!
The stuff inside the shell and between the meat of the nut is a bitter brown material that sticks to your tongue and won't come off. I got a paper towel and wiped my tongue.
I didn't panic or get mad. I took a third bite.
OH MY GOODNESS! Huge bitter taste, yucky tongue feeling and so many shells I couldn't chew it.
"Alyssssssssssssa," I called from the living room.
She bounced happily into the room with Ashley.
"The pecans you guys did for me were loaded with shell pieces."
"Well, we couldn't get all of them," she said, "and it was the first time I had done that for you."
"Do you remember that brown stuff in the shell and between the meat? I think you left a bunch of it in there too."
"Mo-om, I know it wasn't perfect, but I didn't think we had to be THAT careful with the shells and the brown stuff," Alyssa responded a little aggravated that I expected "perfection".
I thanked her again and they went back to their fun.
I stared at my beautiful cake.
My non-edible cake.
I didn't have the heart to throw it away for a week. It just sat on the counter looking pretty…good enough to eat.
But then again, "No thank you."
Now, looking at the pictures, I burst into hysterical laughter at the whole experience. My child is so adorable!