The Millau Viaduct runs between Paris and Barcelona.

The Millau Bridge is the highest bridge in the world. It is part of the A75 to link Paris with Barcelona.
This suspension bridge has a total length of 2.5 km and crosses the Tarn River. It is 343 meters high, a world record. The road, with two lanes on each side, will cross the river at 270 meters above ground. At its highest point, the viaduct is even higher than the Eiffel Tower. Conceived by Norman Foster, this suspension bridge is supported by seven pylons, instead of the two that are common for this kind of construction.
The total cost of the project was around 310 million euros (AUD $525 million). It opened to traffic in December 2004, just 39 months after work began.
Have you been on this bridge?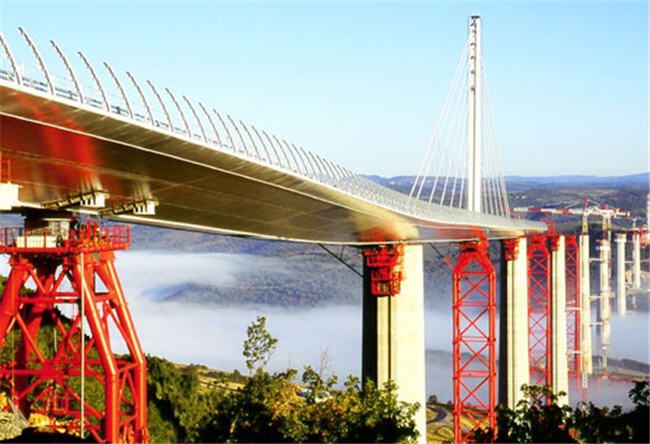 Two words can describe it…
and TERRIFYING!