Passwords.
We all use them.
We all pull our hair out when we forget them.
And we do forget them.
No matter how many passwords we make up or use, there is that moment when no matter how hard we try, we forget a password.
Between work and home, I'm sure I have at least sixty passwords. Granted, due to the configurations of each site, the mixture of letters, numbers and symbols vary. The great computer creators of the world could not generate one configuration to satisfy the need of a password generated for the account. Oh no, one site will require no symbols and the next site requires symbols.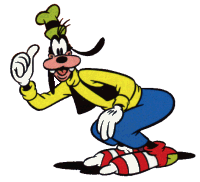 It is easy to get confused and forget the word, that upon creation, we were sure would not be forgotten.
I keep my passwords in a book that sits directly in front of the computer. I am going to enter them all on a spreadsheet soon because I get more aggravated when I am searching through my scribbles and can't find it! I wonder if there is a perfect method for listing passwords.
During a recent password audit,
it was found that an employee
was using the following password:

MickeyMinniePlutoHueyLouieDeweyDonaldGoofy

When asked why such a big password,
she said that it had to be
at least 8 characters long…
How do you keep track of all your passwords? Have you discovered the ultimate organizational method?