As you know, being born with red hair is a rather rare occurrence, but twenty two years ago a beautiful redheaded little girl was born.
My beautiful niece, Brittany, is 22 years old today! To wish her happy birthday, I am attaching the link to this video (sorry, but YouTube won't let it embed nor could I find just the small part I wanted her to hear) and it had to be THIS video. She just about wore out the tape and the VCR because she watched it so many times.
Brittany, start listening when the YouTube attachment reaches 7:30…it was your favorite part…LOL. You would listen to this part and then rewind to the beginning of that part again. It just about drove me crazy!
Brittany's favorite video
The memories I have with you will always be some of my most cherished moments on Earth. I can still hear your soft little voice telling me you love me every night as we fell asleep next to each other. I truly hope you have a very happy birthday.


I love you very much

…more than any words could ever express.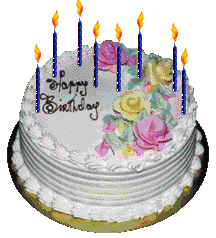 I can think of so many things I would do differently if I could go back to being twenty two again and I try really hard not to do the "what if" thing to myself, but if you could…what would you change if anything?
Check out the short posts on my other blogs.
You might find something helpful.
Cheff-ess
Crystal Clear
Twitter…Tweet, Tweet, Tweet
Recipe: Old Fashioned Taffy
Honesty In Business
#2 Laws of Advertising
Create a Blog Button or Badge