How and when did the change happen?
It must have crept in and made the switch while I slept.
I look down at my hands and the skin isn't taut any more. When I grab the skin on the back of my hand and pull it up, it s-l-o-w-l-y goes back into place. That is a sign that I am losing skin elasticity which means I will be getting wrinkles.
And what happened to my face?!
In the magnifying mirror I can see "older" skin. I'm not covered with wrinkles yet, although that's coming, but it isn't supremely smooth and tight any more. I don't mind aging. Well, maybe I do mind a little bit. I just don't want to be old. I want to have green eyes and red hair…always. Both fade as you get older. I don't want to be faded like a t-shirt you don't want to keep any longer or that you only wear when no one sees you, although I love faded t-shirts and nothing is more comfortable than the "hidden" ones. I guess what I really don't want is to be discarded-able. That is how our society is starting to view the older generation. It makes me sad and angry! I don't feel that my mom is discard-able. I absolutely adore the older generation with their wisdom and interesting stories.
Mom is supposed to get older…even old. I'm not.
I was looking at my skin and doing that little pull the skin test. I know that the skin is considered to be very elastic if it goes back flat on your hand in 0-2 seconds. My mother, daughter, aunt and I were together pulling the skin on the back of our hands and comparing the results. We probably looked so silly. Of course, my 16 year old daughter's skin bounced back, mine was a bit slow, while Mom and Aunt Barbara's were slower still.
So how can we help our skin be more elastic and less prone to wrinkling?
Collagen is a component of the skin which increases and enhances its elasticity. Proper nutrition, plenty of water and eight hours of sleep per night are necessary to keep and improve skin's tone, texture and elasticity. In the food ingested as well as the supplements taken, the following can diminish the rapid onset of aging skin:
Vitamin A
Vitamin B complex
Vitamin C
Vitamin E
Vitamin K
Zinc
Omega-3 and Omega-6
Antioxidants (Ellagic Acid, Proanthocyanidins,DMAE, Glutathione, Polyphenols and Alpha Lipoic Acid)
Whether I take good care of my skin or not, if I am lucky enough to live a long life, it is inevitable that I will get wrinkles. I can't change everyone's opinion of the value of the older generation, however, this is how I feel about the following:
How do you view wrinkling and do you add anything to your daily routine to try to slow down the effects of aging?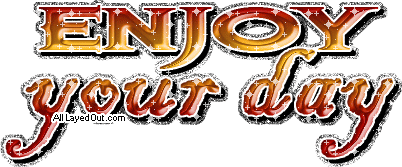 I Spy On You
Fabric Makes A Difference
Motivation with Frogs
Preserving Photos
Tableware-Elegant China
Copyright© Get The Facts