Years ago my mother had some crazy idea that she needed to wear a wig. She has always had beautiful hair, but at the time she had black hair with lots of white showing so she wanted to have a lighter color to help soften her facial features as she ages.
Well, when you go from black hair to platinum hair, you must first be a redhead for a brief time. I thought it was awesome! Mom hated being a redhead. I can't imagine hating having red hair! She even cried because she hated it so much! Imagine crying because you have the greatest hair color on Earth! She purchased a wig and it rested proudly on a Styrofoam mannequin head.
I've got to tell you, I love mannequins! I can not tell you how many times I have pretended to be a mannequin in a store and had people believe I wasn't real! Mom is really great at it too, especially with her big hair. She has scared many people by moving at the last minute when they are about to touch her.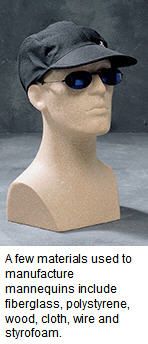 One day while Mom was at work, I swung by her house to vacuum, do the laundry and lay out her clothes because I knew she would be working late. It is always so nice to not only know that someone loves you enough to do an act of service, but to also enjoy the service given and it was something she really appreciated.
After I was finished getting everything ready to welcome her home, I spied the mannequin head. I couldn't resist! I had already pulled the covers back on the bed in a nice little fold, so I put the mannequin head on the pillow as if it were resting on the side of its head. I stuffed a pair of Mom's pajamas with towels, added some stuffed gloves at the end of the arms and pulled the covers back up to the shoulders of my grand creation.
As I stepped back, I had to admire my great mannequin person. Laughing, I put on my shoes, locked up the house and drove home to wait for the inevitable phone call.
Oh yeah, she called me. I couldn't hardly listen to her scold me because I was laughing so hard. Ms. Mannequin looked so real that Mom believed someone was sleeping in her bed. But time has a way of letting us forget, so months later when I put Ms. Mannequin in the living room sitting in a chair with a face full of makeup, Mom nearly had a heart attack, so I quit my little pranks.
I think me and the guy in this clip were cut out of the same cloth…
If you like movies that are a little geeky and old fashioned, Mannequin is a 1987 movie that is one of my favorites. It is a comedy, fantasy, romance about a mannequin that comes to life starring Andrew McCarthy, Kim Cattrall, and James Spader. The very beginning of this clip is so funny to me when they start talking about do-it-yourself liposuction….
You Scream, I Scream, We All Scream For Ice Cream
Make It Pink
Bill Dan, Rock Artist
Formatting Text
Recipe: Banana Bread
Get More Page Views
#1 Laws of Advertising