Image: Italian Ice Cream in Rome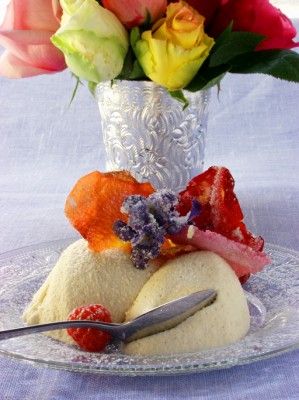 What is your favorite flavor of ice cream?
I can't even venture a guess as to the number of flavors of ice cream that is or has been in existence. We don't just eat ice cream plain either, we add toppings and we use it in desserts from the plain to the exotic. Ice cream recipes first appear in 18th century England and America. A recipe for ice cream was published in Mrs. Mary Eales's Receipts in London 1718. It read:
To ice CREAM.

Take Tin Ice-Pots, fill them with any Sort of Cream you like, either plain or sweeten'd, or Fruit in it; shut your Pots very close; to six Pots you must allow eighteen or twenty Pound of Ice, breaking the Ice very small; there will be some great Pieces, which lay at the Bottom and Top: You must have a Pail, and lay some Straw at the Bottom; then lay in your Ice, and put in amongst it a Pound of Bay-Salt; set in your Pots of Cream, and lay Ice and Salt between every Pot, that they may not touch; but the Ice must lie round them on every Side; lay a good deal of Ice on the Top, cover the Pail with Straw, set it in a Cellar where no Sun or Light comes, it will be froze in four Hours, but it may stand longer; than take it out just as you use it; hold it in your Hand and it will slip out. When you wou'd freeze any Sort of Fruit, either Cherries, Rasberries, Currants, or Strawberries, fill your Tin-Pots with the Fruit, but as hollow as you can; put to them Lemmonade, made with Spring-Water and Lemmon-Juice sweeten'd; put enough in the Pots to make the Fruit hang together, and put them in Ice as you do Cream.
Ice cream or ice-cream is a frozen dessert usually made from dairy products, such as milk and cream, combined with fruits or other ingredients and flavors. Most varieties contain sugar, although some are made with other sweeteners.
I can not believe the amount of ice cream eaten each year. Below is listed the consumption of ice cream per country:
| Country | Liters per capita | Country | Liters per capita |
| --- | --- | --- | --- |
| New Zealand | 22-23 (2006) | Ireland | 9.0 |
| United States | 18.3 (2007) | Denmark | 8.7 |
| Australia | ~18.0 (2007) | United Kingdom | ~ 6.0 (2007) |
| Finland | ~14.0 (2006) | Chile | 5.6 |
| Sweden | 11.9 | Malaysia | 2.0 |
| Canada | 8.7 (2007) | China | 1.9 |
| Italy | 9.2 | Japan | 0.01 |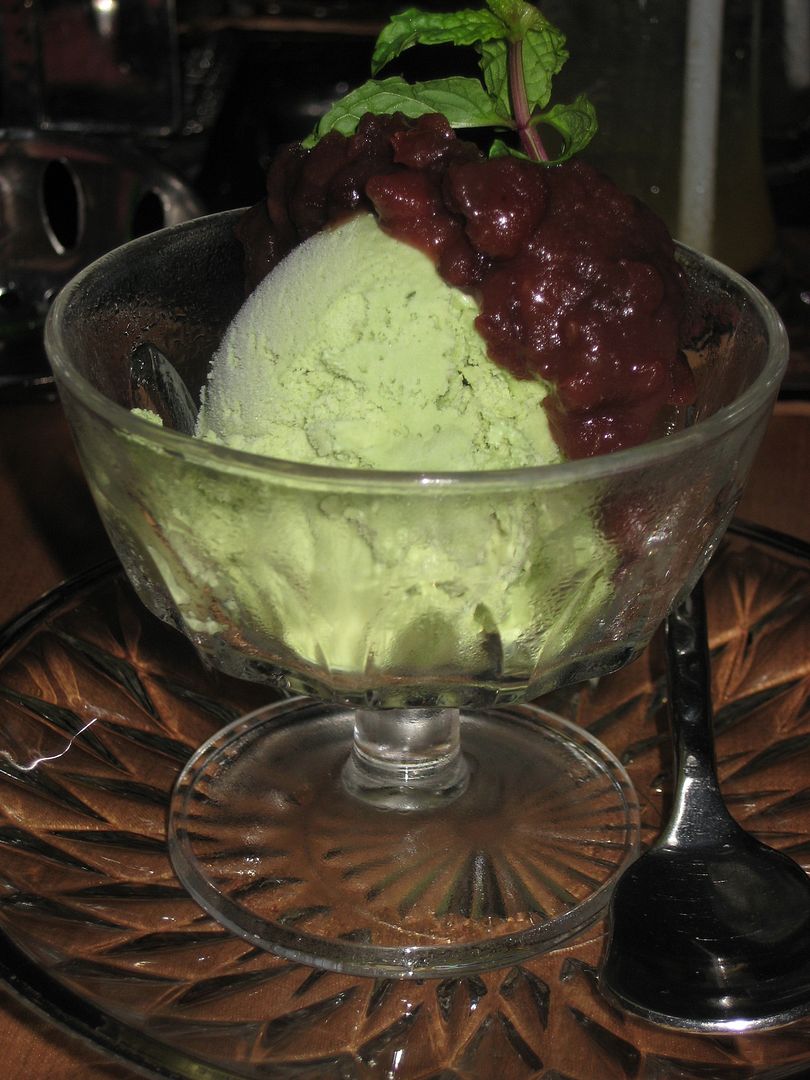 Image: Japanese Mochi ice cream
Image: Japanese Green Tea ice cream with anko sauce
There are so many toppings that you can add to ice cream:
Sauces and syrups
Nuts (whole, chopped or flaked) – hazelnuts, walnuts, pecan nuts, almonds, etc.
Fruit – chopped or dried such as banana or pineapple; also fresh fruit such as sliced kiwi, whole strawberries, cherries, blueberries, wedges of apple, etc.
Chocolate – strands, flakes (especially popular in the UK!), also chocolate buttons and chocolate chips
Fudge – small, square pieces
Shredded coconut
Marshmallows – packs of mini marshmallows are available from most supermarkets
Hundreds and thousands – multi-colored sprinkles
Whipped cream (there are also low-fat 'squirter' creams whipped toppings in tubs)

Chocolate dipped fruit – just melt some chocolate (white, milk or dark it's up to you) and half dip your chosen fruit into it. Place to one side to set (on a sheet of foil). This works well with strawberries and grapes and looks and tastes great on top of ice cream.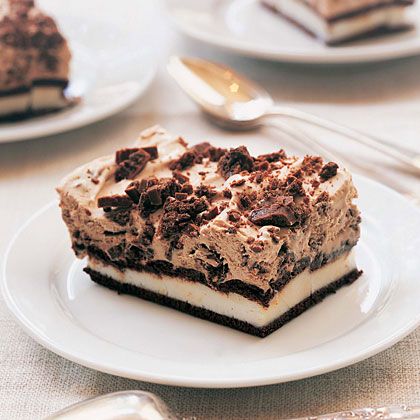 Most Popular:
The most popular flavor of ice cream is Vanilla. That wasn't really a shock to me because Vanilla is so Vanilla! Vanilla comes from the vanilla planifolia plant which is a member of the orchid family which is grown mainly in Madagascar. The most popular topping for ice cream is none other than chocolate syrup.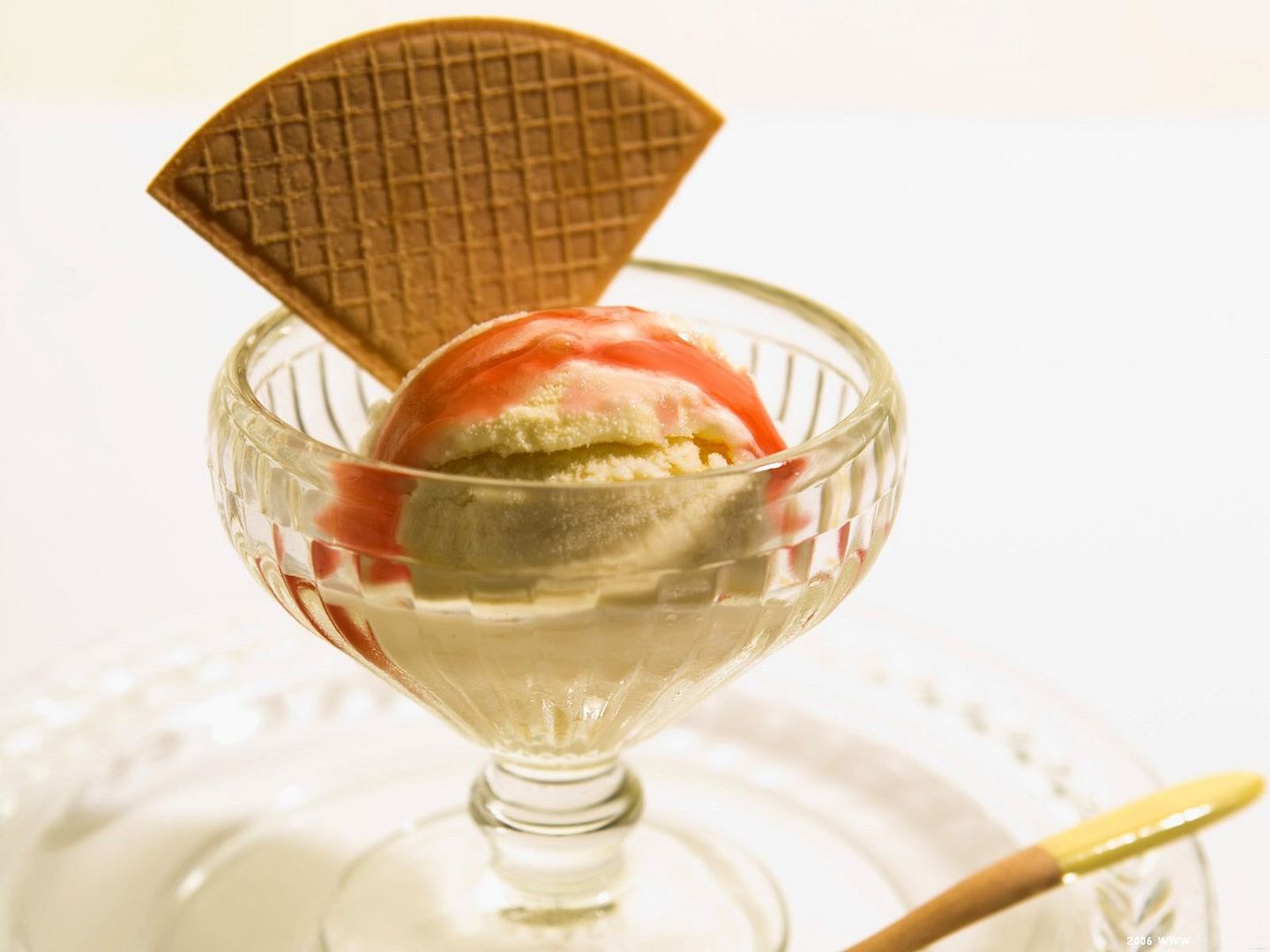 After looking at all that ice cream, it is rather hard to pick a favorite!
Sources:
Wikipedia
Ice-Cream-Recipes.com
My Recipes
Sunset
Eggs On Sunday
Woman's Day
Howling Winds
Chef's Diary
International Dairy Foods Association