This "twisted" art of Pete Goldlust is not "typical" and requires an odd sense of appreciation. When I was younger I worked in a dental laboratory and I "kept the books" (that is how we used to word things back in the ice age), delivered the teeth and made sure everyone stayed on schedule. One of the processes in preparation to making the actual crowns (teeth) is to create a model of the mouth. That model is made of plaster and to ensure that all the bubbles are removed before it hardens, you place it on a little vibrating machine which floats the bubbles to the top. In the process of putting the plaster into the model, sometimes there are "drips" and when they plop down, it looks very similar to the twisted creations of Pete Goldlust. I'm sure many would disagree, but that is what flashed through my head when I saw his creations.
About his own work, Pete says, "A sense of play is key to each of these creative strategies." I would probably guess that children love his collections and see a whole bunch more than we do because their minds are so imaginative. He goes on to further state, "These environments explore the gray areas between seemingly distinct states of being: the alluring and the repulsive; the playful and the threatening; and the natural and the synthetic." I think he has hit the nail on the head with his description.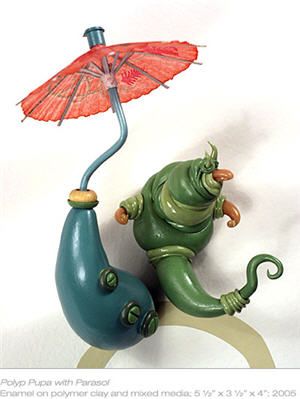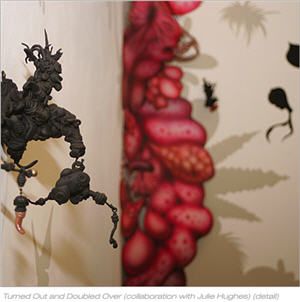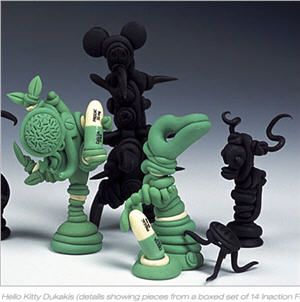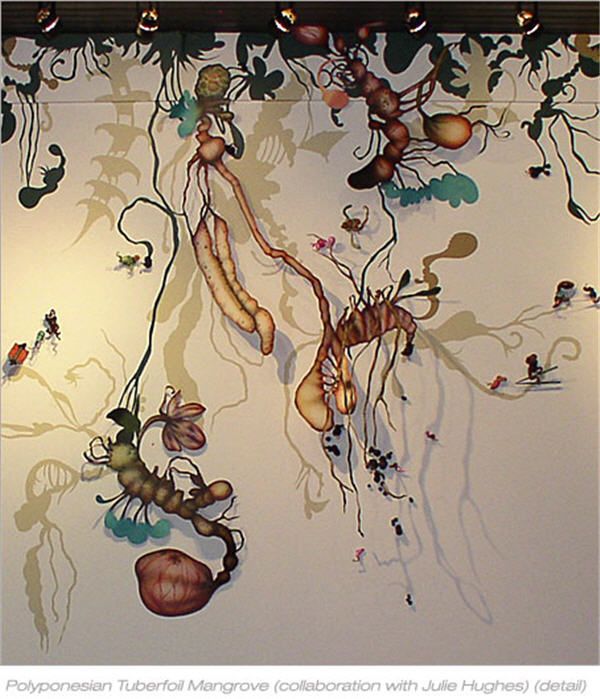 Pete Goldlust also produces more "tame" art in the form of carved crayons and he names them things that made me laugh because they are…well, CRAYONS!

Isn't that some of the craziest, most imaginative art pieces you have ever seen?