I don't think my life is worth tapping my phone for because most people would fall asleep listening to the clickity click of the computer keys, the pages turning in a book, or quite a few "quiet" activities which I am engaged in daily. However, I don't want someone to record me when I do talk!
Another YouTube video

here at Channel 13 Eyewitness News is VERY frightening! My heart goes out to this family and since the person or people were never caught, I'm sure the family is constantly in fear that it will happen again.
Someone could purchase FlexiSpy Cell Phone Tapping Software, put it on a throw away type phone, and leave it somewhere – anywhere – your home, the car, the bank, your place of employment or even the White House Oval Office! In another article (see Wiretapping and Eavesdropping on Telephone Conversations) I found this:
Are there other ways people may be listening to my conversations?
Yes. The determined eavesdropper will find a variety of sophisticated electronic surveillance and listening devices on the market. Also, radio scanners are available which can monitor

cordless and cellular phone

conversations,

baby monitors

and

home intercom systems.

(See PRC fact sheet no. 2, "Wireless Communications: Cordless/Cellular Phones and Pagers.") Long distance calls which travel by microwave or satellite links are also susceptible to monitoring.
If that isn't enough, there are all kinds of spying devices found at Advanced Intelligence Spy Shop. There were two that really caught my attention. The first is the smallest spy camera I have ever seen!
The second is all you need for x-ray vision. That really bothers me!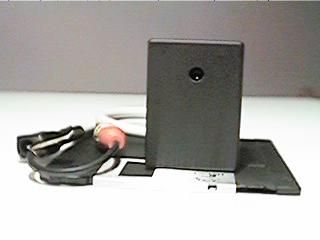 I knew there was a reason I didn't like shopping. Someone making Video Recordings of Public Restrooms and Dressing Rooms is just too awful.
Apparently, we all need to be much more careful.