It happens so fast.
One spark of a flame can make all the difference.
The definition of fire according to the Glossary of Wildland Fire Terminology, National Wildfire Coordinating Group, November 2008, is the rapid oxidation of a combustible material releasing heat, light, and various reaction products such as carbon dioxide and water.
From A Book of Steam for Engineers, The Stirling Company, 1905, we can see that the temperature of flames with carbon particles emitting light can be assessed by their color:
Red

Just visible: 525 °C (977 °F)
Dull: 700 °C (1290 °F)
Cherry, dull: 800 °C (1470 °F)
Cherry, full: 900 °C (1650 °F)
Cherry, clear: 1000 °C (1830 °F)

Orange

Deep: 1100 °C (2010 °F)
Clear: 1200 °C (2190 °F)

White

Whitish: 1300 °C (2370 °F)
Bright: 1400 °C (2550 °F)
Dazzling: 1500 °C (2730 °F)
There are many ways and reasons that we use fire and it isn't just for cooking over a campfire.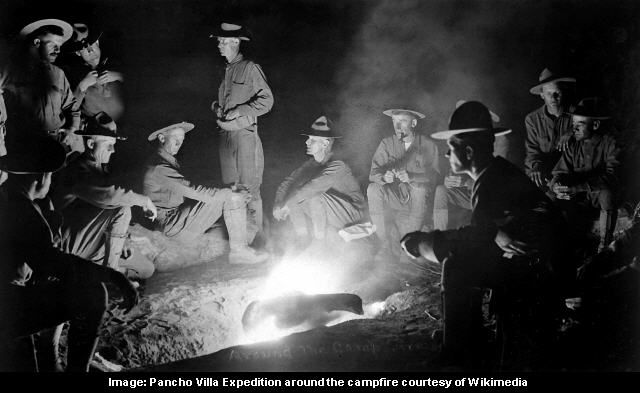 The other day my daughter was looking for a movie in the cabinet and I heard her burst into laughter. I turned around to look and she was holding a video that I had purchased long ago when I lived in an apartment without a fireplace. It was simply sixty minutes of crackling fire in a fireplace that you could put in the VCR to view on your television to set a cozy mood. It even has sound…cracking wood! I know it sounds ridiculous, but I desperately missed having a fireplace! Watching a fire can make your mind restful because it is such a relaxing activity. The show looked something like this…for sixty minutes…
So if you are trying to beat the cold winter months and a fireplace video just isn't enough, here are a few options:

Image: Edilkamin

Images: Euroflues
Iotafocus and Gyrofocus respectively

Image: Euroflues
Eurofocus and Ergofocus respectively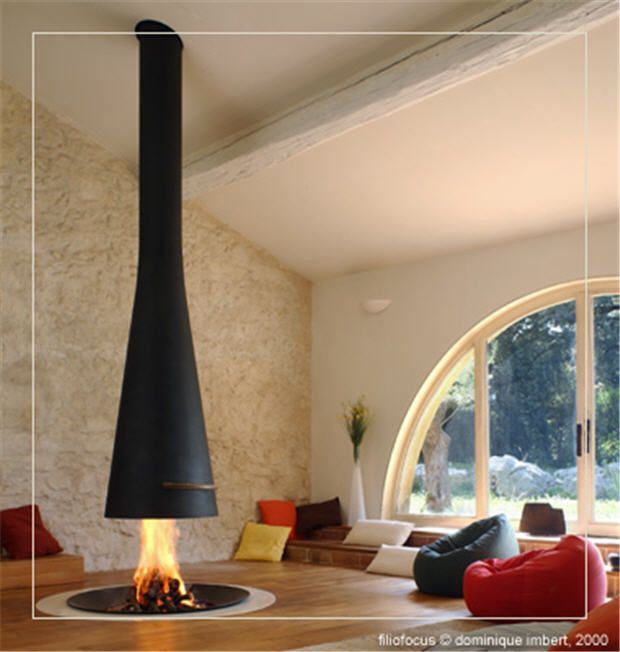 Image: Euroflues
Bathyscafocus and Filiofocus respectively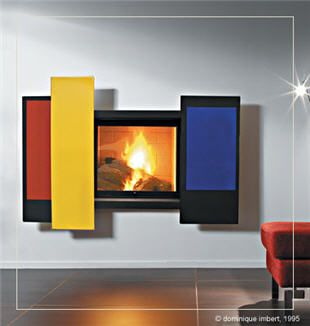 Image: Euroflues
Chromifocus and Metafocus

Image: StoveMaster
I totally love this one…Imagine being able to cook in it!

Image: Fireorb
(click the red box at the top of their site to view the photo gallery)

Image: Fireorb

Image: Fireorb

Image: Fireorb

Image: Quality Stoves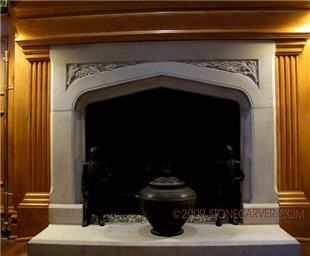 Image: Walter S. Arnold – Sculptor/Stonecarver

Image: Walter S. Arnold – Sculptor/Stonecarver

Image: Walter S. Arnold – Sculptor/Stonecarver
Camping Recipes:
Campfish.net
Eartheasy
Fireplace Recipes:
Fireplace Dinner Recipes
Fireplace and Woodstove Cookery recipes
Paula's Best Dishes, Williamsburg, VA
Dayton Daily News
Cleaning The Fireplace:
A Clean Brick Fireplace
How To Clean A Fireplace
How To Clean Your Fireplace
Cleaning Soot Off The Carpet:
Timeless Tips
How To Clean Carpet Soot Stains
How to Remove Soot Stains From Carpet