By now I believe most people have seen at least a few minutes of Clean House.
The "dirty house people" on this television show totally blow me away. I can not imagine living in homes that are that cluttered, messy and dirty. How do they ever find anything?
When a house is clean, there is a peaceful, easy feeling. Now you're thinking about the Eagles song and it is going to be stuck in your head until you hear it again. I won't make you suffer…play the song while you are reading the rest of the posting.
Where was I? Oh yes! A nice clean home also inspires creativity. Most of the time I think we start out feeling like "Can't it wait?"
Since a clean house doesn't get that way by itself, we pull out all the cleaning products and like Cinderella, we are transformed. We definitely don't feel beautiful or appreciated.
I'm sure that the world has men making most of the decisions in marketing cleaning products. Television commercials and magazine ads would try to sell us on the idea that we look happy while cleaning. I know I usually am not smiling while scrubbing up everyone's grime.
Who exactly is fooled by this advertising? We know how we are really feeling not only on the inside, but also the outside persona.
The messes are continuous and just when we think we have everything under control, we find something else to clean.
Most men can not appreciate the effort required to clean up after an entire family. They still see us through a man's eye which equates cleaning with a different kind of attire.
The only way I would be blissfully happy while cleaning my house was if I knew that Mr. Clean…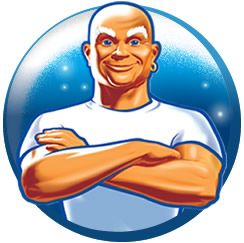 …was in the other part of my house with my husband…
…or that my husband had contracted a weird virus that forever changed his point of view.
So if I can't sit around and read while he cleans the house (which is what he does when I'm cleaning)…
…then I'm not going to be filled with smiles…
…and I definitely won't be attired like a pin up girl.
Maybe I need to adjust my attitude. I will work on that….let's see…I will just try to stay focused while I'm sanitizing my home and imagine a world where men are househusbands.
And I will keep my mind filled with positive thoughts to help get through the mundane tasks which I perform with love for my family.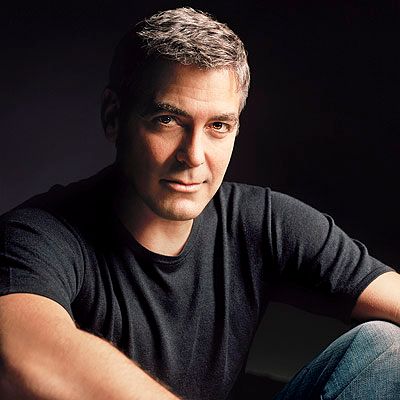 Before I know it, my duties will be complete and once again I will be surrounded by cleanliness and organization.
I hope I don't wake up any time soon.
Now where was I? Oh yeah, I remember…