A little square picture.
Usually it measures about 125 X 125…pixels if we are going to be technical.
So small that it really couldn't be important…right?
Before I tell you about this tiny picture, let me explore an important topic…
The more official definition of "friendship" is a co-operative and supportive relationship between two or more people which involves mutual knowledge, esteem, affection and respect. "Friends" exhibit loyalty towards each other and also engage in a reciprocating helpful attitude and behavior, such as exchange of advice and sharing of hardship. It just sounds grand, huh? People who share because we want to and we like each other!

During the month of July, I took Harriet's Comment Challenge which was to make 1,000 comments during the month. Having an OCD type behavior and because I believe if you are going to do something wholeheartedly, you leap in with both feet, I took the challenge. While posting 2,274 comments (yes, you can read that again…2,274) I have learned so many interesting things and I have been able to enjoy your families and friendship. It is hard for some people to understand that writing emails and posting comments to one another constitutes a "friendship," however, read the definition of friendship again. A "blogging" friendship does meet the criteria and I've had some very open, honest and candid email exchanges with many people, albeit I think my most candid was with Teresha who happens to live in the same place I did most of my life (too bad I didn't know that then!) and is about to have her first child…AWESOME!
For EVERYONE (that is a lot of peeps) that has written me to ask if I sleep (sleep is over rated!) because they have seen me as #1 on SITS and then find my comments a few hours later on another blog, the answer is "yes." I do sleep, but I have been going to bed around 3:00 a.m. every night for about two months and I still get up at 5:30ish. I have a new found burst of energy since I've started my blog and started writing again! I'm enjoying it!
I also have a secret. In third grade, a long time ago during the dinosaur era (that was for Alyssa's benefit), my elementary school started a pilot program for speed reading. Try to remember that this was before "computers" entered our homes. I could not imagine the priceless gift I was being given and I don't think anyone else did back at that time either. It truly has changed my life. I am able to consume a large amount of information in a short time because I can read and comprehend very quickly. On top of that, I type quite fast (if you didn't take typing in high school with a mean teacher like I did, you might want to check out Mavis Beacon®), so the combination of the reading and typing has allowed me to visit an extaordinary amount of blogs and leave quite a few comments behind in the 828 blogs I follow. No, that wasn't a typo. I really keep track of 828 blogs. Remember that everyone doesn't make a posting each day, so I don't actually have to visit every blog, every day. Yes, you are right…I still visit quite a bunch. But between my blogroll, my Google followers list, the RSS feeds and my favorites folder on my toolbar, I've got it covered.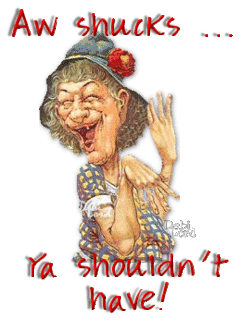 A few of my friends have honored me with 125 X 125 pictures in the form of blog awards. It was such a lovely surprise to read your comments and discover that you wanted to give me this little square of happiness! It would be almost impossible for me to choose the thirty blogs I am suppose to pass this award onto because I have fallen in love with your children, home decorations, dogs, Etsy shops, and one kitty (I'm so allergic to kitties) named Papillion Le Mew who just won my heart over. I'm creating my own button to pass along soon (something different that reflects friendship and your awesomeness), but I wanted to give you all a poem today…
A Friend is a Treasure
A friend is someone we turn to,
when our spirits need a lift.
A friend is someone we treasure,
for our friendship is a gift.
A friend is someone who fills our lives,
with beauty, joy and grace
And make the world we live in,
a better and happier place.
~Anonymous~

Without further adieu, please visit my friends who left these awards for me. Oh, and since Darcel and Cindy devoted an entire blog posting to just me (I was just totally blown away and so touched), I have added them to my left side bar under my profile (Do you like my little wave?).
Lee at I Want To Make This!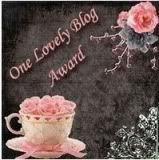 Cindy at Chalk It Up!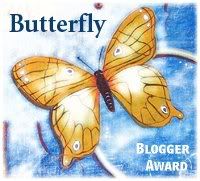 Yonca at Yonca Is Cooking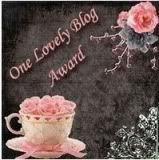 Darcel at The Mahogany Way
I'm going to sign into the blog roll at SITS and see if I can leave a cute little message. I think I will start another blog to answer all your email and comment questions about navigation bars, little hearts ? and sunshines ?. That will also give me a chance to teach you some Excel formulas! You did want to know how to do some formulas didn't you? Okay, that was my nerdy joke. I'm sure my mother is just rolling her eyes. No one wants me to teach them to do Excel formulas!
"Each friend represents a world in us,
a world possibly not born until they arrive,
and it is only by this meeting that a new world is born."

~Anais Nin~
Thank you for being my friends.