When you were a child in art class did you blow the yolk out of an egg to leave an empty shell and then decorate the outer shell? I remember that I tried and I just kept breaking the egg shell. I don't think I would have much better luck today either. Gary LeMaster doesn't have that problem…he's a world famous egg carver. Using real eggs (ostrich, rhea, emu, goose), a variety of diamond and carbide cutting tools, and eventually three or four coats of lacquer, he produces breathtaking eggs.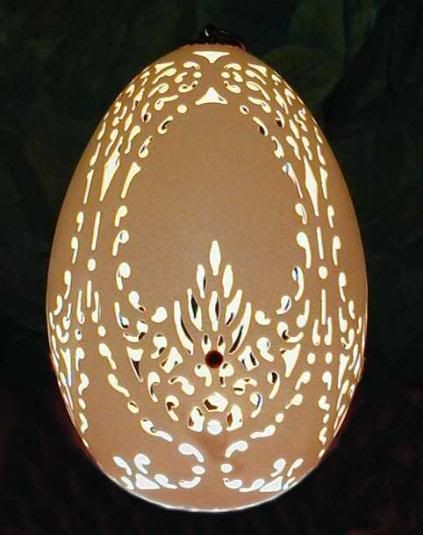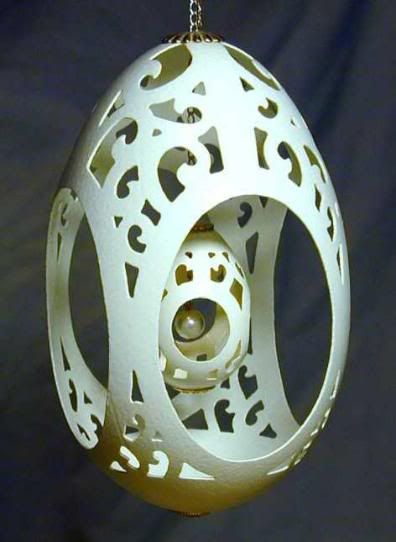 I have always been enthralled by eggs. Gary LeMaster offers an elegant egg, but there also many other "egg" products that are cute and fun. You can check out each of the products by clicking on the picture. The blue chocolate covered eggs? Martha Stewart will teach you how and it is so fun!!!
Maybe I love eggs because it is the beginning of all things…or was it the chicken?