Last night MelRoxxwas up way too late (so was I) and tagged me for this meme and since I've never done one, I thought I would take a crack at some short answers (that should be a challenge).
Question 1 : Who do you think is the hottest movie star?
Harrison Ford, George Clooney, Keanu Reeves, Jeff Bridges
I hear all the younger women gagging, but I AM older and these men are just hot to me. Just wait, some day all the men you think are hot now, will be old soon enough!
Question 2 :
Apart from your house and your car, what is the most expensive thing you've ever bought?
Computer
Question 3 : What is you're most treasured memory?
The birth of my sweet daughter, Alyssa
Question 4: What is the best gift you ever received as a child?
Lincoln Logs, Legos, my Blue & White striped swing set, a pair of pale blue knickers my mother made, and an opal ring from my mother the first year after my parents got a divorce
Question 5: What is the biggest mistake you've ever made?
Eeeewwwww…I don't even want to think about that kind of stuff! Those things are done and way over and TODAY is a NEW DAY!
Question 6: Give four words to describe yourself.
Nerdy, Intelligent, Compassionate, Sincere
Question 7: What was your highlight or low light in 2008?
Low – my best friend/dog passed away (I can't even talk about this one)
High – Every day with my daughter is a highlight.
Question8: What is your favourite film?
The Mirror Has Two Faces
The Notebook
You've Got Mail
The Sound of Music
Serendipity
Somethings Gotta Give
Question 9: Tell something not generally known about yourself.
I get very motion sick and there isn't anything that helps me, so don't sit beside me on a plane or put me in the back seat of your car (use your imagination).
Question10: If you were a comic strip/cartoon character, who would you be?
A mixture of Woody Woodpecker, Huckleberry Hound Dog, and Bullwinkle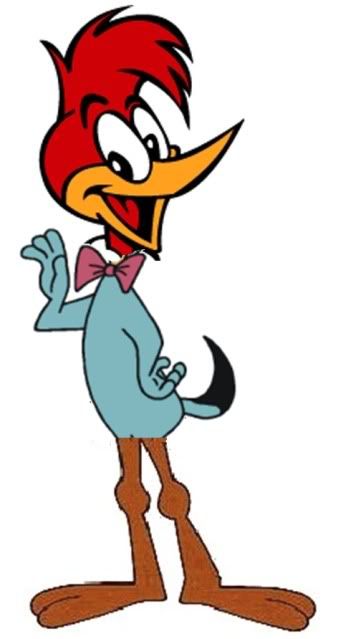 You can stop laughing now.
It is rather funny.
Especially if I explain that I have a shock of red hair attached to a body that is always cold (blue) with knobby knees…
Okay, NOW you CAN stop laughing.
I'd like to pass this meme on to the following to complete if they would like to participate (You've stopped laughing, right?):
Krista at The Double Dipped Life
Katie at Katiedid
Lori at Lady SunFlower
Lori at Peterson St Louis
Georgie at Decisionally Challenged
Jennifer at Her Southern Charm
Misti at Studio M Designs
I've also been given a few more awards and I want to thank of these lovely ladies again, "Thank You!." Both ladies have cute signatures on their posts. Please visit their blogs and give them a little bloggie love.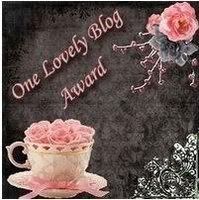 Georgie at Decisionally Challenged
http://i622.photobucket.com/albums/tt308/TheRedHeadRiter/The%20Redhead%20Riter/2009%20RR/onelovelyblogawardimage.jpg
Passing this one on to:
Bento at Ittybittyblog
Linda at I Dare To Compare
Ruth at Adventures With A Sewing Machine
Helen at Hugs From Helen
Blair at Wise Craft
Francie at The Scented Cottage
Krista at The Double Dipped Life

Lori at Peterson St Louis
http://i622.photobucket.com/albums/tt308/TheRedHeadRiter/queenbloggerfrompetersonstlouisdotc.jpg
Passing this one on to:
Becca at Blue Cricket Design
Ellen at The Long Thread
Cindy at Skip To My Lou
Cheryl at The Coolest Mom On The Block
Vicki at A Work In Progress

We should behave to our friends
as we would wish our friends behave to us.


~Aristotle~