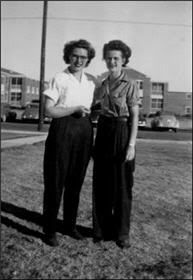 After I tell you this true story about two people I have personally known for a long time, I want you to answer this question for yourself…
How much?
For the purposes of this posting, I have changed the names to protect their identities since both are still living…well, physically anyway.
Betty was not only beautiful, but she was very intelligent. Several years younger than her sister, Sally was kind, beautiful, fun to be around and also a smart girl. They grew up comfortably and eventually they both were married. Betty moved far away from her parents and sister while Sally remained a few minutes away from her childhood home. Both sisters were blessed with three beautiful children, but the women were completely opposite in their personalities and motherhood.
The rules for the children in Betty's home were numerous and very strict. The children were frightened of their parents and rather than blooming, their personalities were squelched. The family income afforded them lavish homes which were kept immaculately clean. It was so clean that one felt the need to levitate rather than walk on the carpet or floor, so it was too awkward. "Comfortable" wasn't an adjective that would cross the mind while being with the family at home. Betty and her husband strongly believed that children should be seen and only heard when given permission to be so. Eventually the children grew up and all three children graduated with high honors and many degrees. Betty never had friends, didn't leave the house much, dedicated her life to cleaning her home, and I don't really know what filled the rest of her days.
Sally lived on a big piece of property in the country and her children played, laughed loudly and got dirty frequently. Her home was clean, but I wouldn't suggest eating off the floor and I would check the toilet seat for splatters before sitting down. Sally and her husband had a lot of friends as did their children. They visited and were visited by parents and friends. Their home was always a flurry of activities with children, friends, dogs, cats, goats, sheep, cooking and laughter. When her youngest child was a teenager, Sally had an affair and became pregnant. Shortly after finding out that she had become pregnant and not thinking clearly, Sally leaped off the roof of her home so that she would lose the baby. She miscarried and the guilt took a large piece of her soul. Her husband still loved her, but Sally didn't love herself. Eventually, she divorced her husband, left her children behind and started a life filled with lies, alcohol, drugs, and prostitution.
Betty, who is still in her fifties, was diagnosed with Alzheimer's. She stays at home playing with her pet bunny. Her once perfectly coiffed hair and flawless makeup has been replaced by a ponytail and a little lotion on her face. All of Betty's intelligence has disappeared, and the money she hoarded can't buy it back. Since Sally spent her life selfishly and was "too good" for everyone, she is not visited by friends because she does not have any friends. Her world consists of a bunny, a husband and a daughter who helps to take care of her now.
Sally is now a drug dependent alcoholic who goes from one boyfriend to the next. "Making love" has no part in her life. There is only sex – emotionless. Sally does not work, so she is often homeless until some man decides to take care of her. She doesn't have a relationship with her three children, has no possessions except the shirt on her back, and her intelligence has been squandered in alcohol and drugs. The damage to her body is evident when you look into her face and watch her failing health. Sally passes each day selfishly gratifying her physical wants and desires.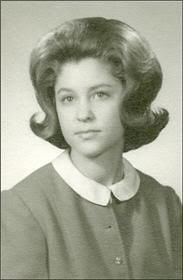 Both sisters really "had it all"…love, companionship, motherhood, homes, physical health, beauty, cars, and happiness. They have lost it all. They squandered it in selfish desires – one hoarded it all and the other always thought the grass was greener on the other side of the fence. Their selfishness caused them to be unappreciative of the opportunity for a wonderful life and future.

"Gratitude is not only the greatest of virtues,
but the parent of all others."
~Cicero~

Look around at your life. Right now you are sitting at a computer and you are "reading." Are you safe, warm or cool, sitting amongst pretty furniture in a comfortable home or apartment? Do you have a car, television, DVD player, iPod, mp3 player, cell phone, blackberry, camera and/or camcorder? Do you have a job that pays enough to meet your bills or already living on a good retirement? Do you have talents that you are able to spend time developing? Do you have parents, friends, a companion, children and maybe even a pet dog or cat? Are you healthy?

How much do you appreciate your life?

Do you squander your days in selfishness with your ego inflated while thinking that you are better than everyone else?

Are you Betty or Sally? These two women are real. They were once beautiful inside as well as outside.

How much do you appreciate your life?

Do you make time to uplift and encourage "friends" or say "hello" to the stranger who looks lonely?

What will people say about your life?

What do people say about you behind your back now?

How much do you appreciate your life?

"At times our own light goes out
and is rekindled by a spark from another person.
Each of us has cause to think
with deep gratitude
of those who have lighted the flame within us."
~Albert Schweitzer~


When you have finished reading reading this posting and get up from the computer, look around you…

Pretend you are a stranger…

What do you see?

Is there someone there that loves you?

How much do you appreciate your life and how will your story sound to a stranger reading it in a blog on the computer?