Country cooking meets healthy cooking is almost an impossible combination.
"Almost" being the key word.
The country girl wants to flavor all her food with salt pork or bacon drippings. The city girl wants to use a tablespoon of olive oil and lots of spices. In those grease/oil battles, "cleaner" arteries usually wins out. However, sometimes it has to be a compromise.
Terry, my brother-in-law, has a beautiful garden which he unselfishly shares with the family. I can not ever thank him enough! He obviously has a "green" thumb which is the opposite of my "brown" thumb. You can judge this for yourself by clicking here…Plant Murderer
My veggie dinner went something like this…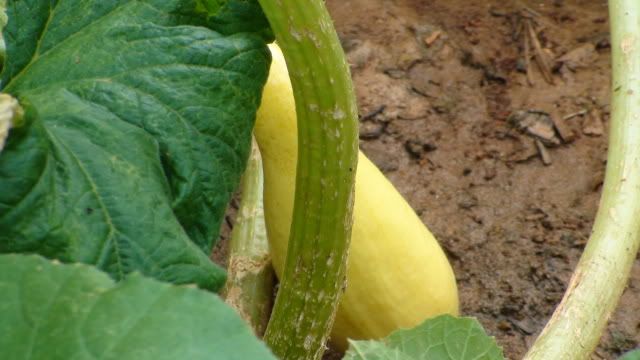 Slice the squash into medallions and put into a covered pan to steam. Add a little bit of bacon drippings or a few slices of bacon for flavor.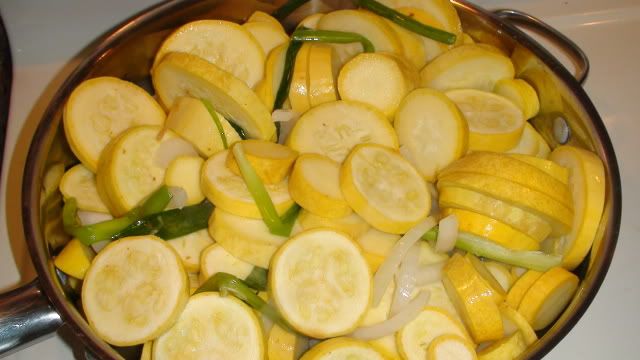 Add green onions chopped large with the green tops.
Add sliced white onions.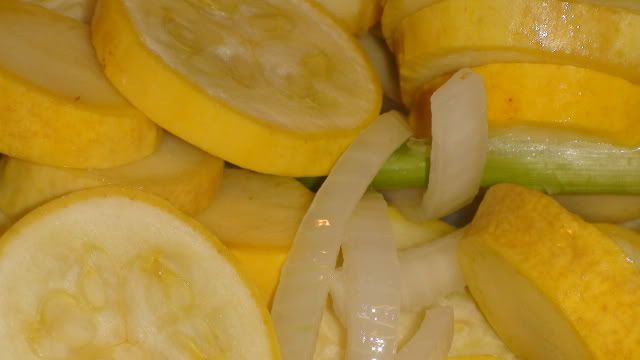 Add pepper.
Add salt.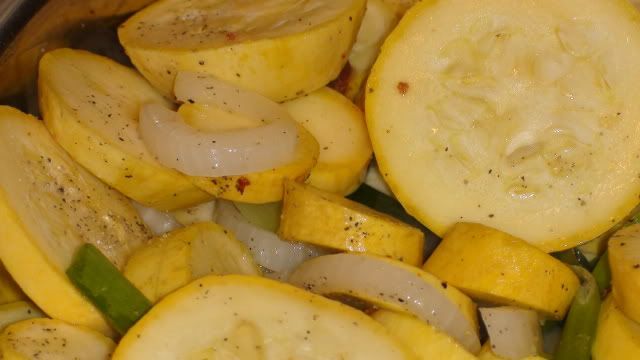 For the other dish…
Cut cucumbers into medallions and cover with a large amount of salt and some pepper.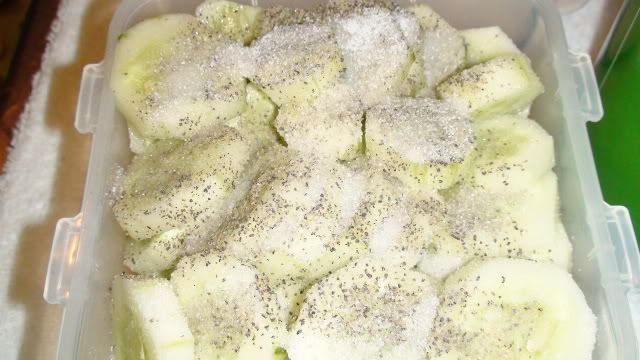 Cover the cucumbers with apple cider vinegar.
Let the cucumbers soak for a little while…short soak = still crunchy cucumbers.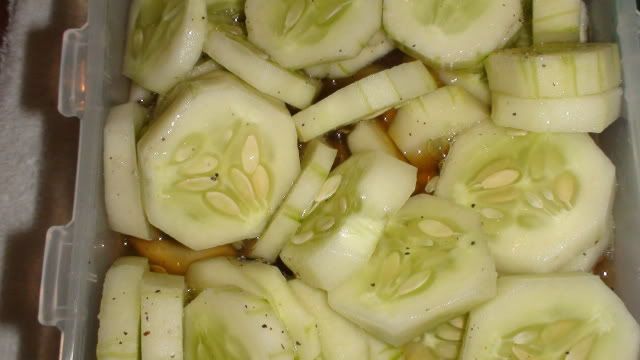 Plated side by side.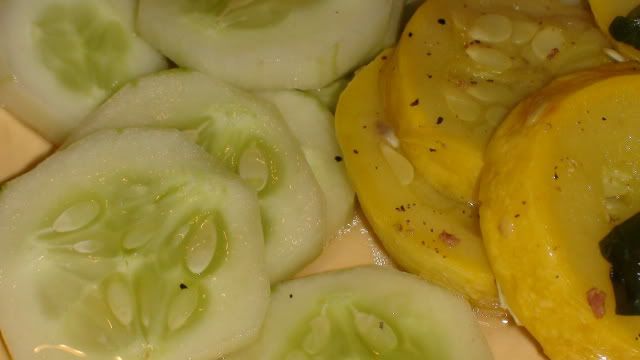 Obviously the large amount of salt in the cucumbers is not very healthy, but if I cook the squash "healthy" then I can have the cucumbers "less healthy". That is called prerogative!…It is my right!…It is also called rationalization.
Dinner compliments of Gardener Terry and the Country-City Girl Chef a.k.a. The Redhead Riter!