Creativity involves breaking out of established patterns
in order to look at things in a different way.
~Edward de Bono~
Cool…I'm sure you haven't ever seen ANYTHING like this before…art MADE FROM PENCILS. Really! Look close at this photo…Pencils! Click the photo to see the other art pieces. Too cool!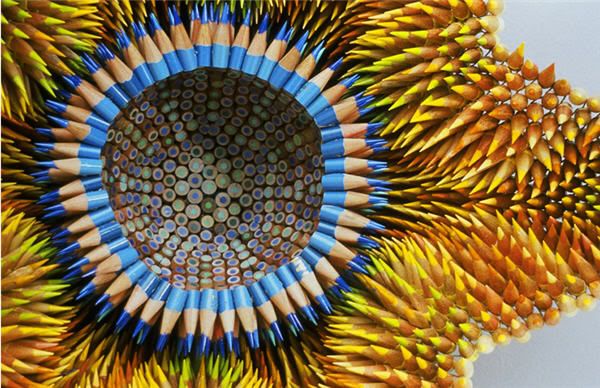 http://www.jennifermaestre.com/portfolio.php
Hmm…After yesterday's "heavy" message, I thought I would have a few fun things that I have found. Just click the pictures to go to the original website…
One of my favorite things is…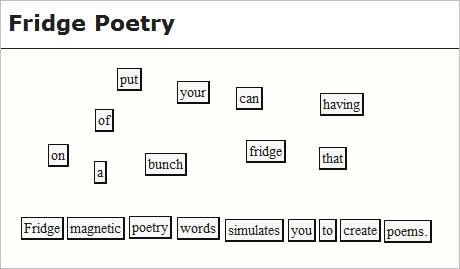 http://douweosinga.com/projects/fridge-poetry
Fun…There is also a map that you click all the states and countries you have visited. As you can tell, I have visited 76% of the United States (the reds are the states I've visited)! I'm too scared of "Jaws" to fly across the ocean and I get DESPERATELY air sick. I'm the person that the airlines provides those little bags for that you find located in the seat pocket in front of your seat. I'm not fun to sit next to on an airplane, so I can't imagine trying to survive eight or nine hours…uuugggghhhh. Let's not think about that…LOL…I would love to see your completed maps too!
States I've Visited
http://douweosinga.com/projects/visited
Ick…This is one of the strangest sculptures I have ever seen…Vomiting Fountain Sculpture, London, UK. There are nineteen other very strange sculptures on a site called Village of Joy
http://villageofjoy.com/20-strange-sculptures-part-i/
Wow…I would love to see this in person, but of course, there is that big huge ocean that I would have to fly over in an hour plane and I am sure Jaws would just be waiting for me! WoZoCo, Amsterdam-Osdorp, Holland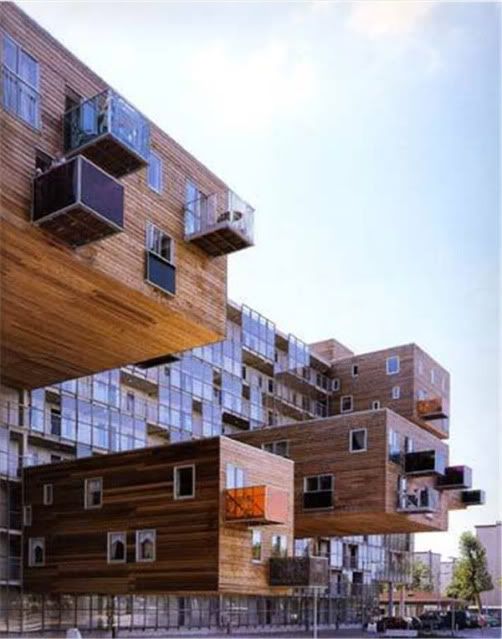 http://www.archidose.org/Jan99/012599.htm
Yum…I'm not sure anyone loves gum as much as Maurizio Savini.
http://blog.makezine.com/archive/2008/03/gum_sculpture.html
Oh…Like I promised, my internet friends, nothing too heavy today! I can't leave without a motivational thought today…and don't forget that it is all up to YOU!…
I hope you have a FANTASTIC DAY!