Before I actually finish the sentence of my posting title, let me just set the mood.
Women think of weddings as grand events filled with a lovely dress, lots of people, little gifts, flowers, food, laughter, blah, blah, blah, etc. etc. etc.
We know that men do not need these things to have a good wedding.
Keeping those things in mind, let's finish this up.
Why men should never…
Order a wedding cake.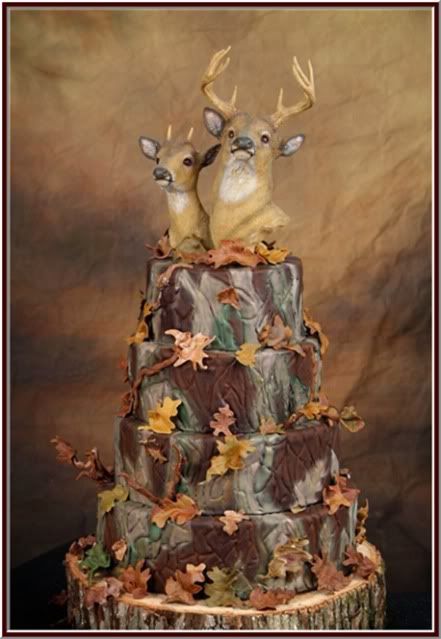 Need I really say more?