The President of the United States? The Preacher? An Astronaut? Your boss?
Who do you consider special enough to pull out the "good" china to use at the meal?
So often we focus our attention on having everything "perfect" when we have someone "special" visit our homes. There's a flurry of activity! We vacuum the carpet, polish the furniture, wash the knick-knacks, scrub the floors, sanitize the bathroom, and the list just goes on and on. A GLORIOUS meal is served on our finest china with pleasant conversation that lingers longer.
I would submit that the most important people we can serve is our family. Although we see them each day, they ARE indeed the most special individuals to whom we will ever serve a meal. Far too often we look past the people that are right in front of our face and neglect their value in our life.
So we have clarified "who" is special and now we need to define "special occasion." Every breakfast when your sleepy-eyed family slowly makes their way to the table and every evening, when filled with the excitement of the day, that same family congregates for dinner at the table. Could a time in our day be more special?
Use the special china on the most special people in your life often. They will recognize the difference that this simple act makes to the meal. Beautiful tableware conveys the message "I think you are special enough for the best."
Here are a few beautiful china sets. Is there really an ugly china pattern? LOL Enjoy your next "special" meal and the "special" people who grace your table.
Lenox – Spring Vista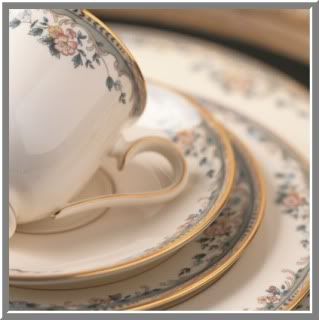 Lenox – Chocolate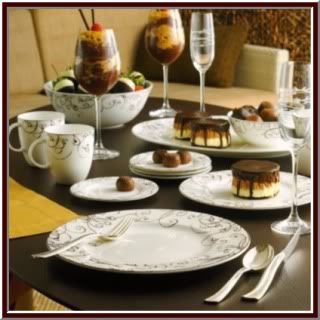 Lenox – Engagement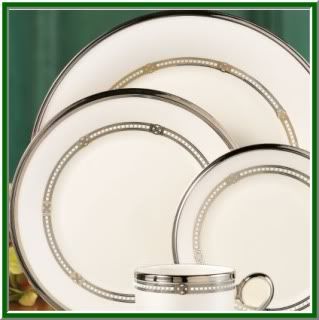 Lenox – Rutledge Legaxy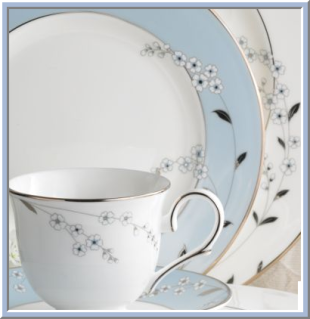 Lenox Vintage Jewel

Noritake – Evening Majesty

Noritake – Knottinghill

Royal Doulton – Midnight Rose