Alyssa's prom dress is a very glamorous dress. It is Vogue pattern 2890. The dress is black satin with a black chiffon overlay and handmade roses that are also satin and chiffon. I finished the top portion including the invisible zipper from hell…LOL…and it fits her like a second skin. The covered boning in the bodice will definitely keep her with the best posture all night!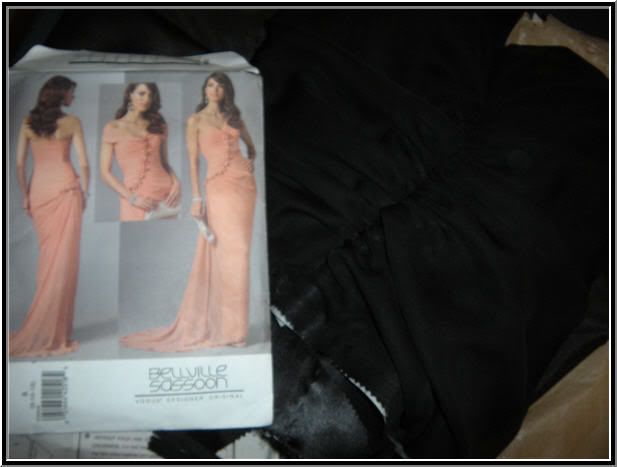 This picture doesn't do the front justice with the "color" but it shows how the bodice is gathered. The chiffon is as black as the satin in the picture above.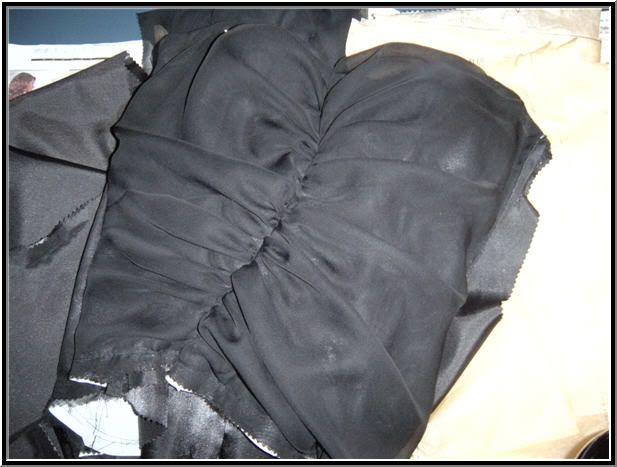 The inside of the bodice is fully lined with the satin and has a built in bra. The dress will also be aided by that very sticky movie star tape to keep her breasts in the dress where they are supposed to stay.
Except for the hem, I hope to have the dress finished by Tuesday night.