This year I gave everyone a recipe box with our family recipes printed on handcut cards that I decorated with scanned pictures and clip art. The Banana Bread recipe is one of my families favorites.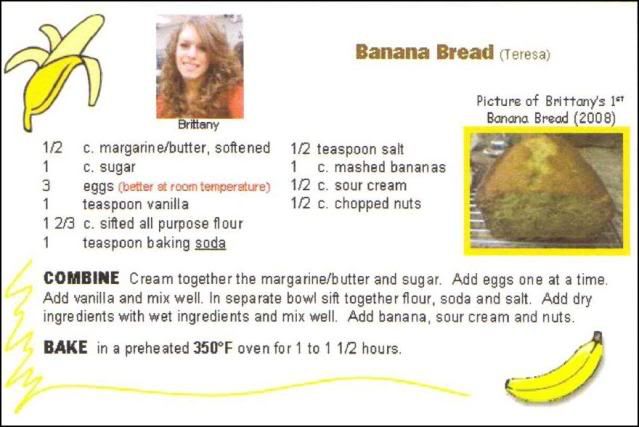 My husband sanded and stained the recipe boxes that we picked up at a craft store called Ben Franklin's. It included a little wooden insert that you could drop in the "frame", but I thought it looked stupid and told everyone to put a picture of their choosing in it instead. One of the great things about it is that there is a little piece of wood on the lid that has a goove in it, so you can either prop the recipe behind the wood block or place it in the groove to stand up.


I think they were a big hit and the personal family stories and pictures of the family added that "little extra" touch I wanted to make them special.